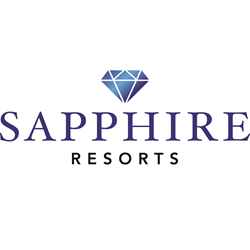 Las Vegas (PRWEB) April 08, 2015
Many vacationers may have never had the chance to experience all the top of the line accommodations, the variety of amenities and the top-tier customer service like Sapphire Resorts™ Group provides to each guest. All of these things may seem like a dream experience, but surely every vacationer who travels with them this year will remember having this experience and will choose to plan their future stays with Sapphire Resorts™ Group as well.
Las Vegas is known as one of the entertainment capitals of the world, offering all those who visit the chance to pick from a wide variety of different fun things to do while spending time in the area. During the month of April, the city is vibrant with a wide amount of activities and attractions for families to enjoy. For a perfect spring vacation, consider attending any of the following fun filled choices provided by Sapphire Resorts™ Group.
Music lovers from around the globe gather in Las Vegas to enjoy the Las Vegas: City of Lights Jazz festival each year. All those who love rhythm, blues and soul will want to attend to see some of the greats, including Normal Brown, Euge Groove, Richard Elliot and many more on Saturday's line up. Sunday serves up Leela James, Kenny Lattimore, El DeBarge and The Family Stone. This must-see 23rd annual year of this event takes place on April 18th and 19th this year, still giving vacationers time to plan their vacations if they want to attend.
Sapphire Resorts™ Group shares that there truly is something for everyone in this amazing city. Las Vegas during April is also home to another much anticipated event, the upcoming Wizard World Comic Con. This 3 day weekend is what all the fans have been waiting for, while getting to meet some of the most legendary people in the comic industry. This year's event will take place April 24-26, so be sure to start planning now.
Sapphire Resorts™ Group knows that all those who enjoy a variety of exciting activities during a trip will be more than pleased with a vacation in Las Vegas. For more information or for other fun things to do while spending time in the entertainment capital, Sapphire Resorts™ Group has travelers covered.
###
Press release distributed by JW Maxx Solutions, a leader in online reputation management.