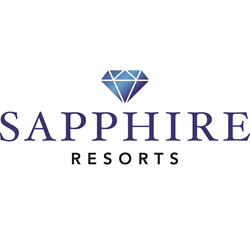 Las Vegas (PRWEB) April 23, 2015
This spring, Sapphire Resorts™ Group wants to make sure that its members can take vacations that they will be able to appreciate for years to come. It is especially important for families to travel as it allows them to connect and create shared memories that will help them grow closer. When families want a destination that will offer them a number of great opportunities for fun together, they should be sure to consider San Antonio, Texas. This spring, when they visit, these travelers are encouraged to try some of the top family friendly attractions that the luxury vacation provider recommends.
1. San Antonio Zoo and Aquarium: There is not much that kids like more than getting an up close look at some of the world's most extraordinary creatures. The San Antonio Zoo is one of the oldest zoos in the country and is home to almost 800 species that families can discover together. Specially designed for families with young children, the zoo even offers a designated area for children under the age of five to enjoy. This is the only attraction of its kind in the country.
2. Kid's Performances: Those who want to enjoy a showcase with their kids while they are in San Antonio have a number of chances to do so. At Magik Theater, kids can enjoy live performances of favorites of children's literature, including classic and contemporary stories. When kids catch the Children's Fine Arts Series, they can see favorite stage shows reimagined to be kid friendly, one hour long performances with music and dancing that will easily catch their attention. Sapphire Resorts ™ Group believes that both of these will offer families a great change to enjoy arts together with the specially designed performances.
3. Theme Parks: A family vacation topped off with great theme park visits is always one that the whole family appreciates. In San Antonio, travelers can enjoy Morgan's Wonderland, Six Flags Fiesta Texas, SeaWorld San Antonio, and a number of other theme parks. At these families can enjoy roller coasters, games, shows, and others unforgettable activities.
Sapphire Resorts™ Group knows how important it is for travelers to be able to have variety and freedom when they vacation, and it has made it a priority to always ensure that members have both. In fact, members have access to an extensive inventory and can visit luxury accommodations in the world's most extraordinary destinations. They can also enjoy a number of fantastic perks through their membership that makes it easy for them to take the vacations that they are dreaming of when they want to take them. Visit http://staysapphire.com/ to learn more about vacationing with Sapphire Resorts™ Group.
###
Press release distributed by JW Maxx Solutions, a leader in content management solutions.