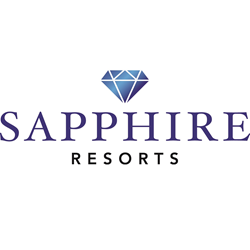 Las Vegas (PRWEB) May 13, 2015
Now is the perfect time for many travelers to set out on vacations according to Sapphire Resorts™ Group. Before the popular summer season begins, travelers can appreciate beautiful weather in some of the world's most extraordinary destinations. In fact, there are some great destinations that are especially perfect for travel during the month of May, and here, Sapphire Resorts™ Group explores some of these options.
1. New Orleans: Weather in this electric and exciting city can be a little humid in the summer months, but in May, the temperatures are cool and the air is dry, making the month the ideal time to visit. Additionally, this is a city where travel prices are usually low, which is a great asset especially for such a vibrant destination. Enjoy deals on drinks and some of the best cuisine in the United States during the month of May. Travelers are encouraged to take advantage of both of these by heading to this city and submerging themselves in its culture and history.
2. Rio de Janeiro: This spot in Brazil is one that is perfect for travelers who want excitement when they travel. A beautiful city, it also enjoys warm weather year round so there is never a bad time to visit. This is a highly recommended spot for beach goers especially since May marks the end of the rainy season and offers perfect sunny days. Sapphire Resorts™ Group highly recommends this fantastic spot to travelers this year who want the beach getaway of their dreams.
3. Naples: This is one of the most beloved destinations for travelers who are heading to Italy, and when they visit in May, they will be welcomed with lovely warm weather and small crowds since the most popular travel time for this destination is later in the year. Sapphire Resorts™ Group knows that Naples can be a bit of an expensive destination and that deters many travelers, but in the spring months, such as May, travelers are able to score some great deals when they visit. When they are here, travelers can appreciate a close proximity to favorite attractions like Pompeii.
Sapphire Resorts™ Group knows how important it is for travelers to be able to have variety and freedom when they vacation, and it has made it a priority to always ensure that members have both. In fact, members have access to an extensive inventory and can visit luxury accommodations in the world's most beloved destinations. Travelers can also enjoy amazing perks through their membership that makes it easy for them to take the vacations that they are dreaming of when they want to take them. Visit http://www.sapphireresortsgroup.com to learn more about vacationing with Sapphire Resorts™ Group.
###
Press release distributed by JW Maxx Solutions, a leader in content management solutions.