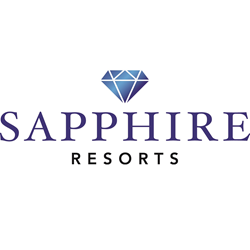 Las Vegas (PRWEB) May 20, 2015
When the spring season comes along, Sapphire Resorts™ Group knows that it is the perfect opportunity for travelers to jet set around the globe and take advantage of great new experiences. All over the world this May, there will be a number of extraordinary opportunities for these travelers to enjoy new and improved attractions in some of the most sought after destinations, and it is for that reason that Sapphire Resorts™ Group would like to highlight some great new opportunities that will be available to travelers this spring.
1. Flyway Taiwan: This new attraction will be available to travelers who are spending this spring in Taiwan, and it will be the perfect chance for travelers to experience the beautiful destination from a unique angle. This zip line canopy tour is sure to thrill travelers of all ages who plan on visiting this new attraction which will have eight individual lines that go through the jungle and over river valleys as well. There are sure to be a number of other great rides to enjoy at the new Flyway Taiwan as well.
2. Whitney Museum: New York is always a great choice for travelers, and this spring when they visit they will have a number of great new experiences to enjoy. Opening this season is the new and improved Whitney Museum of American Art which underwent a recent move. Located near the Hudson River in Chelsea, the new museum home houses all the unforgettable artwork that the Whitney Museum is known for, including some 21,000 pieces of American art. Sapphire Resorts™ Group highly encourages all New York visitors to take advantage of this great opportunity.
3. Rimutaka Cycle Trail: Another newly opened attraction, this trail in New Zealand will be the ideal spot for adventures this spring. The new bike trail goes through both wilderness and urban areas to give a perfect view of the country to those who take advantage of the trail. It will even wrap around the Pacific coastline for views that no traveler will soon forget.
Life is short and vacations matter. That is why Sapphire Resorts™ Group has made it easy for members to take vacations that will give them memories to last a lifetime. Members are able to take the vacations that they want when they want to take them through the stunning offerings and benefits of a membership with Sapphire Resorts™ Group. These benefits include an extraordinary catalogue of vacation opportunities so that individuals can have unique getaways in the world's most sought after destinations. To learn more about planning a vacation with Sapphire Resorts™ Group visit http://staysapphire.com/.
###
Press release distributed by JW Maxx Solutions, a leader in content management solutions.