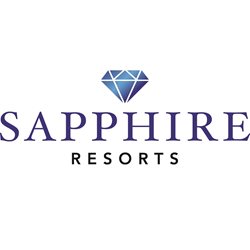 Las Vegas (PRWEB) June 02, 2015
Sapphire Resorts™ Group knows that it is now more important than ever for travelers and their friends and families to be able to find the right destinations to suit their interests. In the United States alone there are many worthy summer spots to choose from, from the Big Apple to the Happiest Place on Earth. Sapphire Resorts™ Group knows that when individuals and their loved ones choose destinations to enjoy together they want to make sure that the spot they choose is one that has a lot to offer them with many local events and attractions. For those who are headed to Nevada, and want the fun of Las Vegas without the crowds, Sapphire Resorts™ Group highly recommends Reno, Nevada and the nearby North Lake Tahoe area to summer travelers and here suggests some upcoming events taking place this summer.
1. USA Cycling Amateur Road National Championships: Sapphire Resorts™ Group knows that many travelers appreciate top of the line sporting events when they travel. For such travelers, this amateur cycling event will offer the thrills and the competitive spirit they are looking for. The best amateur cyclists in the country will gather in North Lake Tahoe for this event from the 24th to the 28th this June starting at 9:30 am on the 24th. Visitors in the area are encouraged to attend and enjoy both the men's and women's competitions.
2. Feed the Camel: This event which will be taking place at the McKinley Arts and Cultural Center and is ideal for foodies who will be vacationing in the area. At the event, food trucks will gather starting at 5 pm to serve unique dishes and delicious local brews. This weekly event will be held on Wednesdays throughout the summer until the 30th of September so travelers will have many opportunities to attend the event. When travelers do visit, they are also encouraged by Sapphire Resorts™ Group to head to local Downtown Reno, located nearby, to enjoy some time there as well.
3. Red White and Tahoe Blue: Summer vacations this year are best when enjoyed near the 4th of July, and for those who will be visiting North Lake Tahoe for the holiday, this event will be easy to enjoy. Held from the 1st to the 4th of July, the event will include a parade, family games and contests, a carnival, a ceremony to honor American veterans, a concert series, and of course, an amazing fireworks display. Many of the offerings at the event are free for travelers of all ages to enjoy.
Life is short and vacations matter. That is why Sapphire Resorts™ Group has made it easy for members to take vacations that will last them a lifetime. Members are able to take the vacations that they want when they want to take them throughout the stunning offerings and benefits of a membership with Sapphire Resorts™ Group. These benefits include an extraordinary catalogue of vacation opportunities so that individuals can have unique getaways in the world's most sought after destinations. To learn more about planning a vacation with Sapphire Resorts™ Group visit http://staysapphire.com/.
###
Press release distributed by JW Maxx Solutions, a leader in content management solutions and part of a family of companies that includes Enterate Ahora.