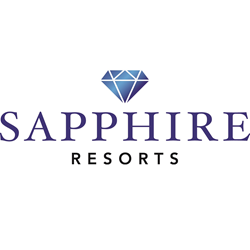 Las Vegas (PRWEB) June 25, 2015
Thousands of people from around the world flock to the nearest (and sometimes furthest) beaches for their summer vacations. Savvy travelers who want to avoid the congestion can take Sapphire Resorts™ Group's advice and head north to Minneapolis. This vibrant riverfront city hosts myriad events throughout the summer that will cater to most everyone's idea of a dream vacation.
With that in mind, Sapphire Resorts™ Group shares its list of some of the best events in Minneapolis this summer.
1. The Minneapolis Aquatennial: Entering its 76th year, this is Minneapolis' official civic celebration. The free event takes place from July 22-25. Catch the CenterPoint Energy Torchlight Parade on July 22 to see bands, floats and other activities for all ages. Or head to the river to watch the Twin Cities River Rats Water Ski Show on July 23. This regional champion water ski team puts on a humorous, family-friendly show, replete with high-flying stunts, fast-paced barefooting, graceful swivel-skiing and even human pyramids on water. Sapphire Resorts™ Group says a highlight will be the Target Fireworks and pre-firework festivities on July 25. This is considered one of the top five fireworks shows in the U.S.
2. ArtCar/ArtBike Parade: These are not remodeled vintage cars. They're the cars people stare at with their mouths open: a car that resembles a Monarch butterfly, wings and all; a cork car with wine corks glued to every possible surface; and even a lipstick car with a giant red tube attached to the roof. The parade usually starts at the Lyndale Park Rose Gardens and makes a loop around Lake Harriet. This free event will start at 6 p.m., though Sapphire Resorts™ Group recommends getting there early to get a close up view of the cars since they begin lining up at 5 p.m.
3. Sister Cities Day: In 2012 and 2013, Minneapolis' sister city program won Sister Cities International's Annual Award for Innovation in Humanitarian Assistance and Arts and Culture programming. Minneapolis continues to embrace its sister cities both by hosting the international organization's annual conference and this celebration for the general public. According to Sapphire Resorts™ Group, this free event will showcase the cultures of Minneapolis' sister cities and invite visitors to actively participate. The City of Lakes has 11 sister cities, including Santiago, Chile; Harbin, China; and Najaf, Iraq.
Sapphire Resorts™ Group makes its members dream vacations a reality. With world-class destinations, luxurious accommodations and bar-setting customer service, Sapphire Resorts™ Group is the obvious choice for sophisticated travelers. To learn more, visit http://staysapphire.com/
###
Press release distributed by JW Maxx Solutions, a leader in content management solutions and part of a family of companies that includes Enterate Ahora.