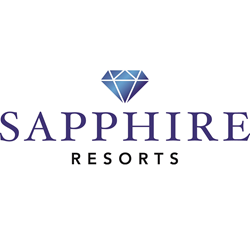 Las Vegas (PRWEB) July 02, 2015
Sapphire Resorts™ Group can be considered the top level of vacation luxury for many reasons. One of the things that many who visit their stunning resorts remark upon the most is the attentive staff who takes every opportunity to help make for a perfect vacation. But there is plenty more where that comes from since Sapphire also offers high-class yet affordable accommodations that are ripe with a bevy of amenities.
Sapphire Resorts™ Group knows many travelers out there are in search of the perfect vacation destination for summer 2015. With the season already underway, some might think it's too late to plan a last-minute trip somewhere fun and fabulous. But the good news is there are so many fun events and different things going on during this time of year that there is always something open and exciting that travelers can enjoy. Here is one area of the world that is considered to be one of the best places to visit this year.
Sapphire Resorts™ Group shares that Italy is the place to be this summer. Travelers, this year is the perfect time for all those who want to visit the beautiful and scenic city of Milan, since the much-anticipated Expo Milan event will be going on all summer. More than 20 million people from 130 different countries are joining in to celebrate how to live life healthier and create more sustainability around the world.
But the true gem is exploring the beautiful countryside found here. Italy is home to many beautiful landmarks, historical culture as well delicious cuisine that travelers will love exploring during the summer season. Spend a day on the water at famous Lake Como, where travelers may even spot a celebrity from the states. No matter what travelers plan to go, Sapphire Resorts™ Group shares that Italy will be a magical vacation choice for this summer.
Sapphire Resorts™ Group offers advice for travelers about which destinations will be fun to visit during the summer vacation season often because they are experts on the subject. Any of these recommendations will lead to fun vacation memories that the whole family will cherish for many years to come. For more ideas about how to plan an amazing vacation, consider Sapphire Resorts™ Group as a trusted source. Visit their official website at http://staysapphire.com/ for more information.
Press release distributed by JW Maxx Solutions, a leader in content management solutions and part of a family of companies that includes Enterate Ahora.