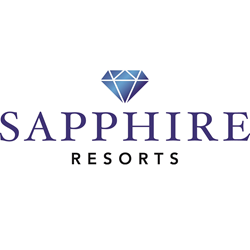 Las Vegas, NV (PRWEB) July 16, 2015
This year, people young and old are filling up their social media feeds in anticipation for a return journey to a certain galaxy far, far away. However, visitors here Aug. 6 through 9 can immerse themselves in a sci-fi fantasy world that takes place much closer to Earth.
The official 2015 Star Trek Convention is coming to Las Vegas, and for those people who are unsure if that's even such a big thing anymore, Sapphire Resorts™ Group offers these top three reasons to beam on over.
1. Star power: Though some people still mock Star Trek fans for their devotion to the show, no one can deny the amount of talent that has come from the series. And, as Sapphire Resorts™ Group reports, many of those wonderful people will be in attendance at the convention. George Takei, who played Sulu on the original series, can add legitimate Internet star to his list of achievements, which includes playwright, activist and author. William Shatner is the cult hero not only of Trekkies, but of anyone who appreciates wit, humor and "Rocket Man." These gentlemen are only two of the more than 100 cast and crewmembers who will attend as speakers and presenters.
2. Iconic set pieces: From the transporter room to the captain's chair, these set pieces are a part of the collective consciousness the world over. According to Sapphire Resorts™ Group, attendees at the 2015 convention will be able to have their photos taken while interacting with these props. Visitors should be prepared to beam down to Vulcan or set their phasers to stun. These set pieces are usually to be found all around the convention center, so people who want to get a photo of themselves in Captain Kirk's iconic chair may do so after a short wait.
3. Leonard Nimoy tribute: Trekkie or not, most people know who Leonard Nimoy was. He was not only a brilliant actor, director and philanthropist– he was a man who embraced the fans of the character and world he helped create. This year's Star Trek Convention is dedicated to the memory of Leonard Nimoy. Sapphire Resorts™ Group reports that on Aug. 7, visitors can take part in an audiovisual presentation and sharing of memories about Nimoy. This event will also feature Adam Nimoy, Leonard's son and himself a noted television director and filmmaker.
Savvy travelers who want the best in luxury and comfort know they can count on Sapphire Resorts™ Group for the expertise necessary to create their ideal vacation. With years of experience and access to locations around the world, Sapphire Resorts™ Group helps its members achieve the trip of a lifetime with ease. To learn more, visit http://staysapphire.com/
###
Press release distributed by JW Maxx Solutions, a leader in content management solutions and part of a family of companies that includes Enterate Ahora.