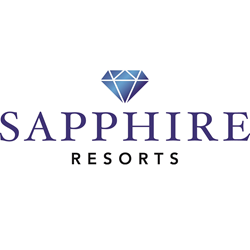 Las Vegas (PRWEB) July 21, 2015
What happens in Las Vegas doesn't have to stay there. A visit to the city in August will have travelers sharing their experiences from the tallest local structure, or at least a few close friends. Sapphire Resorts™ Group knows Vegas is always a great place for anyone to visit, but this August is packed with great events that will ensure a very memorable stay. Take a look at the exciting events Sin City is offering visitors this August.
1. Jay Leno at The Mirage Hotel and Casino Resort
He doesn't have a show anymore, but Jay's antics are just as funny as ever. Jay Leno has been the personality America laughed their nights away with for years. Come witness him live at the storied Mirage hotel and casino resort. Leno is opening the exciting month of August with his show on the first at 10pm. Don't miss this American icon at home onstage in his standup routine.
2. Aretha Franklin at Caesar's Palace Hotel and Casino
The Queen of Soul is coming to Las Vegas for one night only. One of the most recognizable voices of her generation, Aretha Franklin has been delivering powerful performances since the 1960s. Give Aretha the R-E-S-P-E-C-T a diva like her deserves on the 14th at Caesar's Palace.
3. Jimmy Buffet at MGM Grand Hotel and Casino
Sapphire Resorts™ Group invites visitors to join the Parrotheads with Jimmy Buffet as the MGM Grand takes on a Margaritaville twist. Known for his Dionysian lifestyle, Jimmy rocks the house and takes his fans away from the troubles of the daily rigmarole wherever he travels.
4. Love by Cirque du Soleil at the Mirage Hotel and Casino Resort
This spectacular show is a magical celebration of the music of the legendary band, The Beatles. Cirque is infamous for their incredibly dazzling displays of dance, acrobatics, music and much more. Each show is a universe in itself. This unique installment of performance art is running the entire month of August in the Mirage hotel and casino resort.
To learn more about the best events in Las Vegas this August or to plan any memorable vacation, contact Sapphire Resorts™ Group and start imagining an amazing trip today.
###
Press release distributed by JW Maxx Solutions, a leader in content management solutions and part of a family of companies that includes Enterate Ahora.