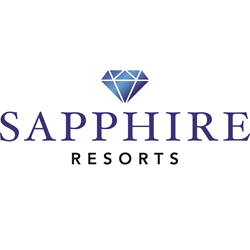 Las Vegas (PRWEB) July 30, 2015
There are so many options for entertainment in Las Vegas. Plays, concerts, conventions, and comedians are generally the go-tos for entertainment options, but these three are some of Sin City's best kept secrets. Don't hesitate to get out and explore all of these upcoming events:
1. First Friday Art Celebration - Every month, over 100 local artists gather in the downtown Las Vegas Arts District and showcase their ceramics, sculptures, jewelry, photography, and much more. Outdoor artists include musicians, and coupled with food and drink, this free event is a must-do for all visitors and locals alike. Sapphire Resorts™ Group notes that there are shuttles to and from the event from a few locations that run from 4:30 to 11:30pm. For families with kids, there are typically family friendly events from 5 to 9pm.
2. Las Vegas Beer & Barrel Project – Mandalay Bay Resort & Casino is playing host to the 2015 Las Vegas Beer & Barrel Project August 28th through 30th. Over 30 breweries will be in attendance with opportunities to taste and learn about the brews directly from those who know them best. Included in this tasting is the opportunity to taste craft barrels, which have been chosen and paired with the fantastic food fresh from Mandalay Bay's kitchen. Tickets include lectures from industry experts and are available to those 21 and over.
3. Crossroads of the West Gun Show – August 29th and 30th is a great time to head to the Cashman Center and explore one of America's most popular gun shows. With hundreds of tables, aficionados and those newly interested will find experts in all types of firearms. Visitors can purchase, sell, or trade their weapons at this event, as well as bring items to be appraised by professionals. This gun show is a must-see for everyone!
Whatever the reason travelers are heading to Las Vegas this August, there is a unique experience waiting. These and many more events, conventions, and expos add another dimension to the vacation and another fantastic memory to share back at home. Sapphire Resorts™ Group reminds visitors that not everything seen in Vegas needs to stay there.
For more great reasons to visit Las Vegas this August or for information on how to acquire incredible accommodations in Sin City, visit http://staysapphire.com/
###
Press release distributed by JW Maxx Solutions, a leader in content management solutions and part of a family of companies that includes Enterate Ahora.