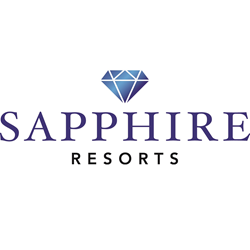 Las Vegas (PRWEB) August 21, 2015
First-time vacationers and regular visitors to Sin City who are looking for something different to do during their stay can find myriad conventions, festivals and other such affairs to break up their time on the Strip.
For a change of pace, Sapphire Resorts™ Group says visitors should set their sights on the Crossroads of the West Gun Show.
Billed as "America's Best Gun Show," Crossroads of the West Gun Show will take place at the Cashman Center from Aug. 29 to 30. The event hours on Saturday are 9 a.m. to 5 p.m., while on Sunday visitors can stay from 9 a.m. to 4 p.m.
There were more than 500,000 guests at the various Crossroads of the West Gun Shows last year. That's more than any other gun show in America. According to Sapphire Resorts™ Group, that's because all of their shows offer hundreds of tables to meet the needs of attendees at almost every level of interest: hunters, vendors, antique collectors and more.
Even people with a passing interest in firearms can find something to enjoy at Crossroads of the West Gun Show. Companies will showcase the latest advancements in firearms and some of the newest products on the market. Some companies will even offer demonstrations. History buffs and antique collectors may also find hidden gems and work with dealers to purchase amazing souvenirs or new pieces to add their collection.
Crossroads of the West Gun Show is also popular because many vendors offer gun appraisals. Since there are many collectors and collector-dealers in attendance, people can find out if that old rifle their grandfather gave them is worth anything. Sapphire Resorts™ Group says there are no official Crossroads gun appraisers on site, so talking to more than one dealer is a good idea.
For people who are visiting Las Vegas from out of town, Sapphire Resorts™ Group reminds them that, if they decide to purchase a gun at the Crossroads of the West Gun Show, they will be required to place an order with a licensed dealer at the show and arrange to have the firearm shipped to a dealer in their own state of residence.
No matter what type of entertainment travelers are looking to experience, Sapphire Resorts™ Group has the connections and inventory to help them plan a dream vacation. Concerts, conventions, beach-side relaxation – Sapphire Resorts™ Group is the industry leader travelers in the know choose when they want to experience exciting events while enjoying luxurious accommodations. To learn more, visit http://staysapphire.com/.
###
Press release distributed by JW Maxx Solutions, a leader in content management solutions and part of a family of companies that includes Enterate Ahora.