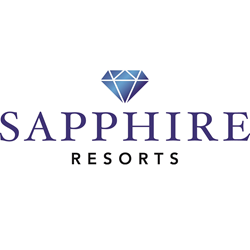 Las Vegas (PRWEB) September 04, 2015
Stage shows here draw tourists from around the world and Sapphire Resorts™ Group knows the variety of shows is truly amazing, from concerts to circus acts.
However, attending a Las Vegas shows isn't always the same as going to a similar event in another city, says Sapphire Resorts™ Group. Because of the unique atmosphere in Sin City, there are certain considerations people must make before and during the show. That's why Sapphire Resorts™ Group is offering up this list of the top things to consider when attending shows in Las Vegas.
1. Eating: Unlike the early days of Las Vegas, many theaters here now forego the dinner-and-show set up. Sapphire Resorts™ Group recommends budgeting time of a meal before or after the show.
2. Dress codes: While most of the major productions in Las Vegas do not have a dress code these days, beyond requiring a shirt and shoes, there are still some lounge shows that require guests to dress up. Sapphire Resorts™ Group says ticket holders should contact the venue or check their website to ensure they don't get turned away at the door.
3. Assigned seats versus general admission: When buying tickets, Sapphire Resorts™ Group recommends checking to see if they are assigned seats or general admission. General admission tickets allow for seating on a first come, first served basis. For more – and better – seating options, general admission ticket holders should get to the show at least 30 minutes early.
4. Booth versus table: Many theaters in Las Vegas these days have stadium seating; however, there are still some with the classic table-and-booth set up, like Million Dollar Quartet shows at Harrah's. Booth seats are situated so that they face the stage. With the tables, the short end faces the stage while the people sitting at the table face each other. Sapphire Resorts™ Group recommends groups of four or less people get a booth, which may cost a bit extra, for more comfortable views.
5. Smoking: Smoking is still allowed in the casinos, but it is not allowed in any show room and most theater lobbies. People looking to light up will have to make their way back to the casino floor.
No matter what type of entertainment travelers are looking to experience, Sapphire Resorts™ Group has the connections and inventory to help them plan a dream vacation. Concerts, conventions, beach-side relaxation – Sapphire Resorts™ Group is the industry leader travelers in the know choose when they want to experience exciting events while enjoying luxurious accommodations. To learn more, visit http://staysapphire.com/
###
Press release distributed by JW Maxx Solutions, a leader in content management solutions and part of a family of companies that includes Enterate Ahora.