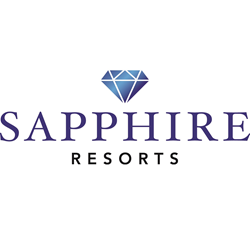 Las Vegas (PRWEB) September 18, 2015
When enjoying a Sin City vacation, people will never find an opportunity to get bored. Between the excitement of the casino floors and the plethora of shows to catch, visitors will find plenty of things to do in Las Vegas.
In order to help guests alleviate the burden of trying to sift through all of the shows and events, Sapphire Resorts™ Group has put out this list of its favorite three comedians to catch in Las Vegas in October.
Ray Romano: Fans of the long-running hit sitcom "Everybody Loves Raymond" are in for a treat when Ray Romano stops by the Terry Fator Theater at the Mirage on Oct. 2 and 3. Besides his beloved sitcom, Romano has been busy with a multitude of acting, voice-acting and writing gigs, including the popular "Ice Age" film series, his own "Men of Certain Age," and a recurring role on "Parenthood." Sapphire Resorts™ Group shares that Romano has won his fair share of awards over the years, both for writing and acting. These include multiple Emmys, American Comedy Awards and People's Choice Awards.
Ron White: Also known by fans as "Tater Salad," Ron White has established an image as a cigar-smoking, scotch-drinking "Blue Collar" comedian. Since hitting big in 2003, however, he has proven himself to be more than a one-joke entertainer. Besides his two Grammy nominations, a Gold Record, three of the top rated one-hour television specials in Comedy Central history and a book that appeared on the New York Times Best Seller List, White is also been one of the top three grossing comedians on tour in the United States for the last five years. Sapphire Resorts™ Group believes that people who enjoy observational humor, quick wit and satire will appreciate White's show. He is scheduled to perform at the Mirage's Terry Fator Theatre on both Oct. 23 and 24.
Lisa Lampanelli: People on a Las Vegas vacation will have a difficult time finding a comedian who more hilariously crosses the line than Lisa Lampanelli. A combination of Don Rickles and Archie Bunker, Lampanelli has said that her style of humor was influenced by the Dean Martin roasts. In fact, that was the only type of comedy she watched growing up. She didn't even start watching other stand-up comics until she became a comedian herself. Besides her regular appearances on "Comedy Central Roasts …," Lampanelli has also written a book, "Chocolate, Please: My Adventures in Food, Fat, and Freaks," and released a few stand-up comedy CDs and videos. Sapphire Resorts™ Group says fans can see Lampanelli at the Venitian on Oct. 31.
When vacationers are looking for the best in accommodations and amenities, Sapphire Resorts™ Group is always the right choice. With myriad locations and high-quality customer service, travelers choose Sapphire Resorts™ Group again and again. To learn more, visit http://staysapphire.com/
###
Press release distributed by JW Maxx Solutions, a leader in content management solutions and part of a family of companies that includes Enterate Ahora.