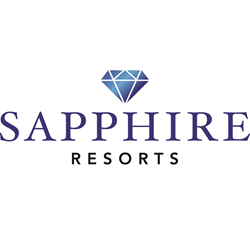 Las Vegas, NV (PRWEB) March 30, 2015
Sapphire Resorts™ Group invites guests to take part in a wedding, train dolphins and see a variety show in the true meaning of the word all in the same day. There is no end to the various shows for all ages, sizes, humors and loves that Las Vegas offers to visitors. Sapphire Resorts™ Group helps travelers find them all.
1. Tony N Tina's Wedding
Experience the traditional Las Vegas dinner show with the hilarious and interactive Tony N Tina's Wedding. Sapphire Resorts™ Group knows that audience members serve as the wedding guests in this special day that goes wrong. This fantastic show offers spontaneity with the audience that is unique from other Las Vegas shows. Sapphire Resorts™ Group knows that the ticket price includes fresh Caesar salad, baked ziti on a dinner buffet, antipasto bruschetta, wedding cake and much more. Special seating and VIP tickets are also available at the V theater, dinner begins at 5:30pm Friday through Wednesday nights.
2. Siegfried & Roy's Secret Garden and Dolphin Habitat
Sapphire Resorts™ Group believes the "Trainer for a Day" program is a fantastic opportunity for tourists to transform into trainers in just a few hours of hands on activities and get to play with, train, care for and get into the water with a family of bottlenose dolphins. A VIP tour is available and includes a one-hour escorted tour to learn how the specialists care for the dolphins and a complimentary 8x10 photo. Open Monday through Friday from 10am to 4pm and Saturday and Sunday from 10am to 4:30pm at the Mirage.
3. V the Ultimate Variety Show
This is a fantastic show that Sapphire Resorts™ Group presents as something for everyone. There is comedic talent, gymnastic stunts, and much more in this ever changing show. Eastwood, a world-renowned juggler, is the host and opens the show with fantastic juggling talent that will have guests amazed and ready for more. There are also skaters and gymnasts and comedy routines for everyone to enjoy. Sapphire Resorts™ Group invites everyone to this and much more that awaits visitors at the Saxe Theater Performance at 7 and 8:30pm every night.
Sapphire Resorts™ Group wants visitors to experience the vast array of things that Las Vegas has to offer and serves the guests who stay and enjoy their vacation. For more information on planning a spectacular family getaway with the help of Sapphire Resorts™ Group visit http://staysapphire.com/.
Press release distributed by JW Maxx Solutions, a leader in online reputation management.