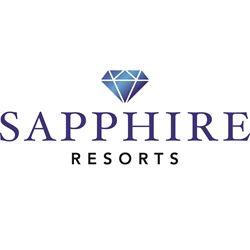 Las Vegas (PRWEB) April 14, 2015
When travelers are looking for the ideal vacation spot this year, Sapphire Resorts™ Group knows Las Vegas is always a perfect choice. Las Vegas is incredible no matter when a traveler comes to visit, and with all of the exceptional attractions that the city has to offer, it is almost impossible for travelers to spend a single moment not enjoying one of the endless offerings. Travelers can rest assured that the time they spend in Las Vegas will be unforgettable, especially when they take advantage of these recommendations from Sapphire Resorts™ Group on the best things to try in the destination this spring.
1. Hit the tables: Las Vegas is known for its luxury casinos, and visiting one of these is a must during a Las Vegas stay. Travelers can head to Caesars Palace, the Golden Nugget or any of the other Strip casinos to spend the night trying their hand at a number of games. Those who do not have a lot of experience should not worry as Sapphire Resorts™ Group reminds them that it is easy to get lessons on some of the most popular games while in Las Vegas.
2. Explore the world: The luxury resorts on the strip go all out to wow those who visit to explore their attractions. Many of these, including the Venetian, New York New York, and Paris Las Vegas, have gone above and beyond to recreate some of the world's most extraordinary destinations and landmarks. See the New York skyline, take a gondola ride, or take a gander at the Eiffel Tower without ever leaving Sin City.
3. Head to an exhibit: Sapphire Resorts™ Group reminds travelers that Las Vegas is truly a destination that can fit any traveler's interests, and that includes travelers who like to add a little learning to their vacation experiences. There are many fantastic museums in Las Vegas including the Mob Museum and the Atomic Testing Museum, the latter of which gives insight into Nevada's history as a testing site. Additionally there are many exhibits at the hotels on The Strip, including the Bellagio Gallery of Fine Art.
Life is short and vacations matter. That is why Sapphire Resorts™ Group has made it easy for members to take vacations that give them lifelong memories. Members are able to take the vacations that they want when they want to take them due to the benefits of a membership with Sapphire Resorts™ Group. These benefits include an extraordinary catalogue of vacation options so that individuals can have unique getaways in the world's most sought after destinations. To learn more about planning a vacation with Sapphire Resorts™ Group visit http://staysapphire.com/
###
Press release distributed by JW Maxx Solutions, a leader in content management solutions.