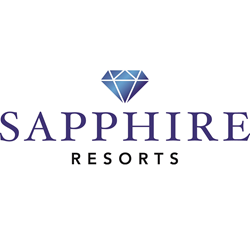 Las Vegas (PRWEB) May 07, 2015
As the spring months turn to summer, Sapphire Resorts™ Group knows that many travelers all over the United States are getting ready to take long awaited vacations with their friends and family. While utilizing the help of a travel expert like Sapphire Resorts™ Group can make the trip itself easy to plan and more enjoyable and memorable than ever, some travelers may be having a hard time deciding just where they want to spend their days away. When they are unsure, they should try a destination that will offer them special events to enjoy as these make the getaway special. Some of the extraordinary events that Sapphire Resorts™ Group thinks travelers should take advantage of are the amazing Lilac festivals that will be taking place throughout the country this spring. Here it recommends the best festivals to take part in.
1. Rochester Lilac Festival: From May 8th to the 17th, this festival will be taking place in Rochester New York. The event can be enjoyed at Highland Park, which is a well-known home for over 200 different varieties of the flowers as well as other floral delights. This is an annual festival that has been held in the area since 1898 and is a favorite due to the festive parade, performances, and races that are included as a part of the event.
2. Spokane Lilac Festival: Another great lilac festival that Sapphire Resorts™ Group recommends is this festival that is held each year in Spokane, Washington. From May 14th to the 17th this celebration will thrill visitors and locals alike with a tea party and a torchlight parade. This festival has been an annual spectacular since 1938 and has grown into an event that now hosts near 160,000 people each year.
3. Taos Lilac Festival: Finally, Sapphire Resorts™ Group recommends this great lilac festival which will be held in Taos, New Mexico this May from the 15th to the 17th. The event in this city includes a pet parade, patrons decked out in purple, a car show, crafts, and live music for the whole family to enjoy.
Sapphire Resorts™ Group is endlessly dedicated to helping travelers create perfect vacation experiences. No matter where or when a traveler wants to see the world, they can rest assured that they will be able to do it in luxury and comfort with Sapphire Resorts™ Group. With access to an endless inventory and stunning destinations available all over the world, Sapphire members will find that it is easy to craft their dream vacation. Life is short and vacations matter. To learn more visit http://staysapphire.com/.
###
Press release distributed by JW Maxx Solutions, a leader in content management solutions.