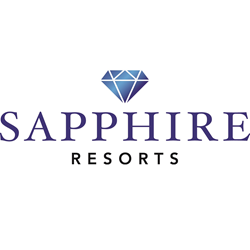 Las Vegas (PRWEB) May 18, 2015
Las Vegas will always give travelers a chance to craft an unforgettable vacation experience when they visit. Sapphire Resorts™ Group wants travelers to make sure that when they head to this destination any time of the year they can have the vacation of a lifetime. For that reason Sapphire Resorts™ Group loves to share information on the most anticipated events of the year in Las Vegas. In the month of May, there will be a number of extraordinary events to take part in, whether visitors are traveling with their family, friends, or even on their own. Here, Sapphire Resorts™ Group recommends some of the best entertainment event opportunities that travelers can take advantage in May.
1. PBR Cowboy Spring Break: This event will be taking place on the MGM Resorts Festival Grounds from the 22nd to the 24th of May this year. This is an event that is ideal for cowboys and western folk as it offers them a chance to enjoy lots of great rodeo entertainment along with other amazing events. Some of these include pool parties, concerts, and of course bull riding. Musical acts at the event cannot be missed says Sapphire Resorts™ Group as artists such as The Band Perry, and Gary Allan will be performing throughout the weekend. Tickets start at $50 with various packages available for single days or the full event.
2. KOOL Summer of Fun Kick Off Festival and Car Show: On the 23rd of May, Sapphire Resorts™ Group invites Las Vegas visitors out to take part in this event taking place at the Cannery Casino and Hotel. The festival will offer visitors a night full of excitement and great entertainment as several different performers take the stage starting at 4 pm. There will additionally be a car show, and lots of delicious food to try. Entry to the event is free.
3. Las Vegas Gun Show: Sapphire Resorts™ Group shares that this is another highly anticipated event in Las Vegas. Taking place on the 30th and 31st of May, the gun show hosts a number of dealers who have come to display and sell their best weapons, as well as gun and hunting accessories. Gun enthusiasts and hunters will love this event and the chance to see new and vintage weapons alike at the Sport Center of Las Vegas. Tickets start at $14.
There is a little something for everyone to enjoy when they spend their anticipated vacation time in the thrilling and vibrant city of Las Vegas. When visitors take advantage of these great attractions and events they will be able to appreciate a remarkable getaway and are encouraged to enjoy these events when they visit Las Vegas in May.
###
Press release distributed by JW Maxx Solutions, a leader in content management solutions.