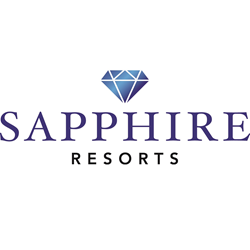 Las Vegas (PRWEB) May 26, 2015
Sapphire Resorts™ Group knows that each new year brings travelers a number of great new opportunities to travel the world and appreciate amazing experiences. Each and every vacation that travelers take should be one that is exceptional and remarkable, and that can easily be the case when travelers take the opportunity to pick a great destination with Sapphire Resorts™ Group. When travelers are getting ready to visit new destinations this May, they should be sure that they can appreciate new opportunities, and that is easy when they take advantage of stunning new attractions available in sought after destinations all over the world such as those that are reviewed here.
1. Caminito del Rey Footpath: This is a recently opened new attraction in El Chorro, Spain and Sapphire Resorts™ Group highly recommends a visit to outdoor lovers who will love exploring this extraordinary destination. This is a thrilling hiking trail that has been recently renovated and is open to the public to enjoy once again. This path is especially perfect for the real thrill seeker as it lies 100 m above the Garganta del Chorro gorge but the new renovations make it much more accessible to all travelers.
2. World Observatory: This spring, New York lovers will have a great new attraction to enjoy when they head to New York with Sapphire Resorts™ Group. During upcoming trips, they will have the chance to see the new World Observatory which has been added to the One World Trade Center. Here, they will be able to participate in a unique tour of the building where they can learn about its history, and then enjoy a number of great dining and shopping experiences with one of a kind Manhattan views to appreciate along the way.
3. Ice Cave: When travelers want to appreciate a unique attraction this year in Iceland, they will be able to explore this cave after its introduction this May. An ice tunnel has been created in the world's second largest ice cap, and there will be day trip tours through the tunnels that will give visitors extraordinary views of this magical attraction.
Sapphire Resorts™ Group knows how important it is for travelers to be able to have variety and freedom when they vacation, and has made it a priority to always ensure that its members have both. In fact, members have access to an extensive inventory and can visit luxury accommodations in the world's most beloved destinations. Travelers can also take advantage of a number amazing perks through their membership that makes it easy for them to take the vacations that they are dreaming of when they want to take them. Visit http://www.sapphireresortsgroup.com to learn more about vacationing with Sapphire Resorts™ Group.
###
Press release distributed by JW Maxx Solutions, a leader in content management solutions.