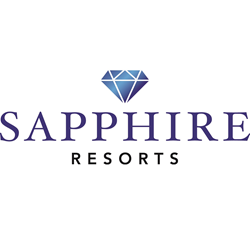 Las Vegas (PRWEB) June 04, 2015
There will be many travelers looking for opportunities to make their summer seasons magical this year, as this is to be one of the most bustling travel seasons ever. There are many places that travelers can plan on visiting during the summer months, and with so many choices it can be easy for a traveler to choose the destination that best suits his or her desires. For individuals who are looking for somewhere to enjoy the summer season, and are hoping for ways to spend their time with loved ones, Sapphire Resorts™ Group recommends that they take advantage of some of the attractions and events that can be found this season in beautiful Lake Havasu. This is a popular summer vacation spot that will offer fun in the sun and on the water. Here are some of the most highly recommended activities.
1. Fireworks over The Lake: Sapphire Resorts ™ Group knows that everyone this season is looking for somewhere to enjoy the 4th of July holiday, and for stunning fireworks. If families want to see sparkling and colorful fireworks while on the water, one of the best places to visit is Lake Havasu. During the Independence Day weekend, families and individuals alike can enjoy the Fireworks over the Lake free fireworks show and watch the magical show reflect beautifully in the lake water while spectators enjoy fun on the shore or lake.
2. The King of Lake Havasu: This event will be taking place on the 25th of July and will be the Aquamoto Global Grand Prix Championship. The race is sure to thrill spectators as they watch participants fly across the water. The event additionally will be free to those who want to see the race. The race will take place at Rotary Community Park.
3. Family Swim Day: This annual event invites families to the Lake Havasu City Aquatic Center to enjoy a day of fun in the water. The event will take place on August 8th at the Lake Havasu City Aquatic Center starting at 12 pm. Sapphire Resorts™ Group is sure that this will be an event that the whole family can take part in this summer to cool down and get into the spirit of the summer season.
Sapphire Resorts™ Group is endlessly dedicated to helping travelers create the perfect vacation experiences. No matter where or when a traveler wants to see the world, they can rest assured that they will be able to do it in luxury and comfort with Sapphire Resorts™ Group. With access to an endless inventory and stunning destinations available all over the world, Sapphire members will find that it is easy to craft their dream vacation. Life is short and vacations matter. To learn more visit http://staysapphire.com/
###
Press release distributed by JW Maxx Solutions, a leader in content management solutions and part of a family of companies that includes Enterate Ahora.