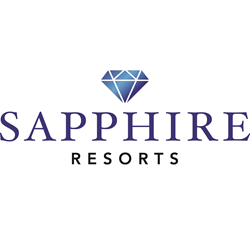 Las Vegas (PRWEB) June 09, 2015
Sapphire Resorts ™ Group offers so many wonderful things for travelers to enjoy during their dream vacations that it makes sense why they are one of the most popular travel providers out there. Beautiful and decadent accommodations, many amenities and more await all who visit any of their stunning properties this year. With all this and more to explore, travelers will find themselves wanting to come back year after year to do so again.
Sapphire Resorts ™ Group knows that travelers are hoping to find fun events close to home that offer culture, education or even just excitement to help entertain the kids or visiting family members during the popular summer travel season. That's why any advice about places to visit is helpful. Sapphire Resorts ™ Group strives to provide that with these top festival and event recommendations in the United States this year.

Clearwater Festival 2015: New York's premiere music festival is one that the whole family can enjoy. Often known as the Great Hudson River Revival, there are seven different stages that feature unique varieties of music as well as different types of dances from many cultures, arts and crafts, story-telling time as well as education information that will help provide chances to better the world. The event focuses on environmental education exhibits that inform all those who visit about how to save the world, as well as healthy food alternatives like the farmer's market and artisanal food as well. This year's event will take place on June 20th-21st.
Stars and Stripes Festival: Sapphire Resorts ™ Group shares that many travelers gather in Mount Clemens, Michigan during the latter-half of June (usually the 29th-1st) to celebrate America in a variety of different ways. National and local music and variety acts, carnivals rides, art exhibits as well as samples of cuisine from all around the world await all those who hope to attend. There are 4 stages that will feature more than 100 performers, something no one will want to miss out on.
Any of these U.S. events are a great way to explore the country in a new way. For more information about planning a perfect getaway, Sapphire Resorts ™ Group has got it covered. Visit them online at http://staysapphire.com/
###
Press release distributed by JW Maxx Solutions, a leader in content management solutions and part of a family of companies that includes Enterate Ahora.