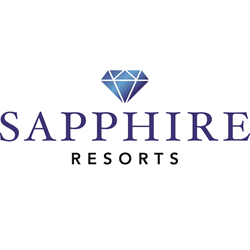 Las Vegas (PRWEB) June 30, 2015
Some visitors to the "Entertainment Capital of the World" do not realize there are plenty of ways to be entertained away from the bells and whistles of the Strip. To that end, Sapphire Resorts™ Group offers their top five things to do in Las Vegas this summer.
1. Golfing
Golfers can take advantage of literally dozens of courses throughout Las Vegas and the surrounding areas. From experts to amateurs, golfers of all skill-levels are sure to find a course that fits their style. Sapphire Resorts™ Group recommends visitors make reservations for early tee times, as most golfers try to avoid the heat of midday.
2. Hoover Dam
This is one of the most popular destinations for vacationers in Las Vegas, with more than a million visitors per year. A full tour of both the Hoover Dam and the power plant costs $30. According to Sapphire Resorts™ Group, the tour features a very detailed look at the dam as well as an amazing view of Lake Mead. Be prepared to spend a few hours on the tour.
3. Red Rock Canyon
Vacationers who want be outdoors but aren't up for hitting the links will find plenty to do at Red Rock Canyon National Conservation Area. Only a 25-mile drive to the west of the Strip, visitors can enjoy hiking, climbing and biking. Besides all of the trails, there is a 13-mile scenic drive. Temperatures in the area average more over 90 degrees, so park visitors should bring plenty of water.
4. Mob Museum
The Mob Museum, officially known as the National Museum of Organized Crime and Law Enforcement, chronicles the history of organized crime. Visitors can learn about the history of the ongoing battle between organized crime and the law enforcement units intent on stopping them. The two-hour tour costs $22 for an adult and, according to Sapphire Resorts™ Group, features some amazing mob artifacts.
5. Pinball Hall of Fame
Just 10 minutes east of the Strip, the Pinball Hall of Fame is a veritable treasure trove of the old machines. What's most amazing, reports Sapphire Resorts™ Group, is that the machines are ready to play. Entrance to the facility is free and visitors will have access to more than 150 pinball machines and 50 arcade games. Gamers must bring their own quarters, however.
For more sites to visit in Las Vegas this summer or to start planning a vacation, contact Sapphire Resorts™ Group today.
Press release distributed by JW Maxx Solutions, a leader in content management solutions and part of a family of companies that includes Enterate Ahora.