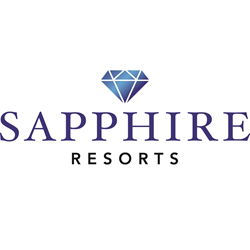 Las Vegas (PRWEB) July 07, 2015
Many musical greats have come out of the Big Easy, but few would argue that the best of the best was the late Louis "Satchmo" Armstrong. In honor of this most famous of their native sons, New Orleans is holding the Satchmo Summerfest from July 30 to Aug. 2.
The festival, which began on the centennial of Armstrong's birth in 2001, takes place primarily on the grounds of the Old U.S. Mint, which is situated on the edge of the French Quarter between the French Market and Esplanade Avenue. Sapphire Resorts™ Group says the three-day celebration of all things Satchmo is free and open to the public.
Events are held both indoors and outdoors. Outdoor events include live bands on several stages with some of New Orleans' top musicians paying tribute to Armstrong and his music. Visitors may also sample some of of New Orleans' world-famous culinary delicacies in and around the festival site.
As in past years, Satchmo Summerfest's indoor events will include seminars, lectures by musical authorities and small-scale concerts at the theater inside the Old Mint. While the bigger stage shows are often the bigger draw, Sapphire Resorts™ Group recommends not missing out on learning more about America's musical history as told through jazz.
An exciting event from past years that may make a comeback this year is the "Satchmo Club Strut." According to Sapphire Resorts™ Group, the proceeds from this club crawl down Frenchmen Street benefits New Orleans Jazz Celebration, which provides musical education outreach and international exchange. Each club down Frenchmen Street features some of New Orleans' top bands performing tunes in the spirit of Louis Armstrong.
Other highlights will include a Satchmo-themed art contest and show and a commemorative Satchmo-themed mass at St. Augustine Catholic Church in the Treme district. Sapphire Resorts™ Group encourages parents to bring their children to the festival as many events are not only kid-friendly, but are also educational for the young and young-at-heart who want to learn more about jazz and one of America's greatest musical entertainers. For up-to-date information on Satchmo SummerFest, visitors can call French Quarter Festivals at (504) 522-5730 or visit http://www.fqfi.org.
Sapphire Resorts™ Group is the premier travel provider for those who are looking to see the world in luxury. Top-notch customer service, world-class travel arrangements and an endless inventory of destinations around the world, Sapphire Resorts™ Group provides its members with vacations they've only previously only dreamed of. To learn more, visit http://staysapphire.com/
###
Press release distributed by JW Maxx Solutions, a leader in content management solutions and part of a family of companies that includes Enterate Ahora.