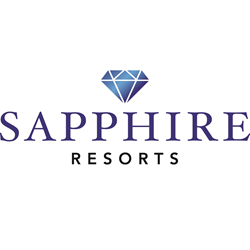 Las Vegas, NV (PRWEB) July 14, 2015
Even though summer is winding down, many people are still booking trips around the world. From tropical beaches to mountain getaways, vacationers are scheduling one last "hurrah" before the end of the season. Travelers who decide to go the distance – literally – and take a flight to their vacation spot will probably run into crowds, delays and extremely tight security. In order to ensure that people get through their air travel as smoothly as possible, Sapphire Resorts™ Group has put together this list of things to remember before, during and after flying.
Non-stop vs direct flights: While direct flights may sound the same as non-stop, they are not. According to Sapphire Resorts™ Group, direct flights may be headed toward a traveler's destination, but it can have scheduled stops before the plane reaches its final landing. Non-stop flights, on the other hand, take travelers directly from their point of departure to their destination. It's the quickest way to fly.
Schedule an early flight: Flight delays are due in part to an issues that happened with the previous aircraft's and/or airline's flights. This means that as the day progresses, so does the delay time. Sapphire Resorts™ Group recommends vacationers book flights for earlier in the day so as to avoid the more lengthy delays that are possible later in the day.
Plan for security checkpoint: Security is tight in airports these days, which is great for ensuring safe flights. However, travelers should allow more time than they think they will need to clear security.
They should ensure they have their government-issued photo ID at the ready when approaching the checkpoint; their carry-on bag is the allowed size and weight; and that their carry-on liquids, aerosols and gels are in containers that are no more than 3.4 oz. in volume and placed inside in one clear quart-size plastic bag. Also, Sapphire Resorts™ Group recommends that travelers wear shoes that are easy to take off and put on to help expedite the trip through security.
Set aside in-flight necessities: According to Sapphire Resorts™ Group, when airline passengers block the aisle during boarding to dig through their carry-on for gum, a book, or their electronics, they can delay the flight. Instead, travelers should pack a smaller bag filled with their must-haves so that they can just toss it onto the seat while they put away everything else.
Finding luggage: Tie a bright or unique patterned ribbon or cloth to your luggage to make it stand out from the rest on the carousel in the baggage claim area. This could save you time spent missing your bag as it passes you for the fifth time.
Post-flight food: On your way to the hotel, order room service or deliver food from a nearby restaurant. This way, you can have your food waiting for you when you arrive instead of trying to figure out where to eat after a long day of travel.
When travelers are looking to book their next great vacation, Sapphire Resorts™ Group has them covered. This industry leader has access to incredible destinations around the world. Add to that their impressive accommodations, spectacular customer service and amazing prices, and even the most seasoned travelers know that Sapphire Resorts™ Group is a provider to count on. To learn more, visit http://staysapphire.com/
###
Press release distributed by JW Maxx Solutions, a leader in content management solutions and part of a family of companies that includes Enterate Ahora.