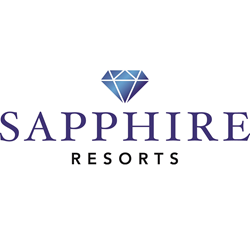 Las Vegas (PRWEB) August 14, 2015
August is the perfect time to visit The Windy City. With temperatures typically sitting nicely in the 70s, the weather makes enjoying these outdoor festivals pleasant. Sapphire Resorts™ Group encourages all travelers to look for unique, tailor-made fun this August.
1. West Loop Air Fair – Enjoy this inaugural event with Chicagoans on August 22nd and 23rd in the Halstead area of the city. Approximately 100 artists will be featured in this up and coming neighborhood. From noon to 8pm, this area will be rocking with a mix of original and cover musicians, high-end art, and local food and craft vendors. All donations will benefit the West Loop Community Organization.
2. Chicago Dancing Festival – The 9th Annual Chicago Dancing Festival is a great reason to visit Chicago this August. Held August 25th through the 29th, these free performances showcase top dancers from around the country. Sapphire Resorts™ Group is proud to bring awareness of the arts and encourages travelers to take in one or all of these performances. The Opening Night Celebration will be held at the Harris Theater for Music and Dance, followed by the next evenings with two showings of Modern Women at the Museum of Contemporary Art and Dancing at the Harris Theater. Friday brings the attention to the Dancing Festival Gala again at the museum and the culmination of the week is the Dancing Under the Stars event on Saturday evening at Jay Pritzker Pavilion at Millennium Park. Admission is free, but tickets for the indoor events are requited as seating is limited.
3. Chicago Food & Wine Festival – The highlight of any festival is the food! From August 28 through the 30th, Chicago boasts a festival devoted entirely to food and wine. Lincoln Park plays host to the bustling Grand Tents which feature entertaining cooking demos and tastings during the day and morph to music and scrumptious wine and food pairings at night. Over 90 food, wine, and beer curators will let attendees sample their wares while over 30 top chefs will demonstrate their skills and release some of their favorite kitchen secrets. Wrap up Saturday night with a signature party complete with unforgettable food, live music, and spirited drinks. This festival is a must!
With these festivals and many more, Sapphire Resorts™ Group is ready to help with all the facets of this trip, ensuring fantastic and unforgettable memories.
###
Press release distributed by JW Maxx Solutions, a leader in content management solutions and part of a family of companies that includes Enterate Ahora.