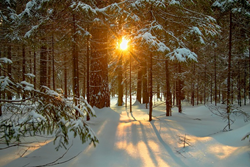 Big Bear Lake, California (PRWEB) October 30, 2014
Sapphire Resorts Group knows that there is never a shortage of activities to enjoy or events to attend in Big Bear Lake. A hub for activity all year-round, November is a particularly incredible time to visit Big Bear. During November, the winter season starts and locals and travelers alike enjoy all of the incredible skiing, snowboarding and other winter sports that the area is so well known for. While staying in Big Bear Lake, travelers should make sure to attend these unique and exciting events.
1. Colt Ford at the Cave, November 1
Country rap star Colt Ford will be making his way to The Cave on November 1. The Cave is a unique comedy and music venue located right in the center of Big Bear Lake that has hosted some of the biggest names in both comedy and the performing arts. With craft beer on tap, plenty of room to dance and delicious eats, it is no wonder why so many locals frequent The Cave on a regular basis. Colt Ford is sure to bring the party with him, so this is one concert vacationers are not going to want to miss.
2. C.A.T.S. 20th Year Celebration Gala, November 14-30
For 20 years, the Community Arts Theatre Society (C.A.T.S.) has been entertaining both locals and visitors alike with over 65 different shows. Sapphire Resorts Group shares that as part of the organization's 20th anniversary, they will be putting on a series of shows that includes a variety show as well as a video presentation highlighting the history of C.A.T.S. Held at the Big Bear Lake Performing Arts Center, the shows have included everything from The Wizard of Oz to I Do I Do and so many more Broadway favorites.
3. 2014 Big Bear Turkey Trot, November 27
As part of a quick-growing Thanksgiving tradition, the second annual Big Bear Turkey Trot has a 3, 6 or 9-mile course for participants to earn their turkey dinner with! Sapphire Resorts Group shares that this event is all in the spirit of fun and that the first place prize for the run is a turkey that the individuals can use for their own Thanksgiving dinner.
Big Bear Lake offers many options for accommodations, but none is as luxurious or rustic as the Snow Lake Lodge. With fully equipped kitchens, fireplaces and many more amenities, families, couples and solo travelers will love the space and ambiance of the resort. The resort hosts weekly activities, has gas barbeques for grilling, free ski lockers and so much more! For more information about Big Bear Lake activities and accommodations, contact Sapphire Resorts Group today.
###
http://sapphireresortsgroup.com/
info(at)sapphireresortsgroup(dot)com/