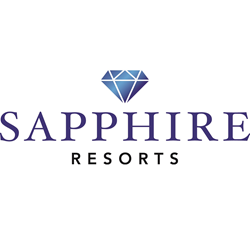 This leading luxury vacation provider welcomes many visitors coming to the Las Vegas area for the first-time this fall.
Las Vegas (PRWEB) October 19, 2015
Going to Las Vegas for the first-time can be fun when using these top travel tips provided by the Sapphire Resorts Group. Known for excellent amenities and superior customer service, this luxury vacation provider welcomes many visitors coming to the Las Vegas area for the first-time this fall and offers helpful tips to make vacations even more enjoyable.

Check plans and weather; pack accordingly. While there are wonderful places to shop, unless there is time allocated for shopping, it's best to have packed well for the trip. Much of Las Vegas is open to casual dress, but there are some nightclubs and events where tourists may want to dress to impress.
Set a gambling budget. Gambling is a huge diversion here, but Sapphire Resorts Group encourages guests to gamble responsibly. A trick to avoiding getting carried away can be to set a definitive gambling budget that must be adhered to- no matter what.
Plan for shows ahead of time. Tickets to the Strip's hottest shows can often be found without much notice, but patrons will usually pay a premium. Secure tickets to desirable shows as far in advance as possible to avoid overpaying.
Incorporate free time. Las Vegas is full of fun things to do, but too many planned activities can tire out even the most seasoned of travelers. Sapphire Resorts Group advises including enough downtime to be able to explore the city and enjoy resort amenities in order to leave feeling refreshed.
Note that feet aren't the only mode of transportation. Transportation options abound for visitors to get around in Las Vegas: cabs, car services, rental cars, the Las Vegas Monorail and the tram. While walking can be fun to see the sights, know there are alternatives for guests of Sapphire Resorts Group.
Remember the essentials. Sunscreen, cash, sunglasses, a light jacket and water are good to keep nearby all times. While some guests of Sapphire Resorts Group come from desert climates, many do not. Sunscreen and sunglasses can prevent damage from the sun, water can truly be a lifesaver, a light jacket is good for those places that blast air conditioning and cash can come in handy too.
For more information on these great events and assistance with other travel planning needs, contact Sapphire Resorts™ Group today.
http://staysapphire.com/
844.4SAPPHIRE
###
Press release distributed by JW Maxx Solutions, a leader in content management solutions and part of a family of companies that includes Enterate Ahora.