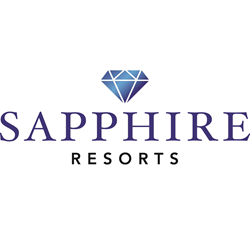 When staying with Sapphire Resorts Group, thrill-seeking guests can enjoy the following rides in Las Vegas:
Las Vegas (PRWEB) October 26, 2015
The list of the top 10 thrill rides in Las Vegas is now available through Sapphire Resorts Group. Whether guests are seeking roller coasters, water rides, or free falls they can now find them thanks to Sapphire Resorts Group. When fun is a top priority, those who stay with this luxury vacation provider can experience the ultimate Vegas vacation.
When staying with Sapphire Resorts Group, thrill-seeking guests can enjoy the following rides in Las Vegas:
1. Adventure Canyon. Guests of Sapphire Resorts Group can hold on for a 35-foot drop on this water ride that allows riders to shoot bad guys from the Wild West with electronic guns.
2. Big Apple Coaster. This upside-down roller coaster offers a 144-foot drop and speeds of up to 67 miles per hour.
3. Big Shot. Riders zoom 160 feet into the air in less than three seconds atop the Stratosphere Tower.
4. Canyon Blaster. Sapphire Resorts Group recommends this corkscrew coaster that features a 90-foot drop.
5. Desperado. Experience a 225-foot drop and speeds of up to 90 miles per hour in one of the country's fastest and tallest coasters.
6. El Loco. Yellow tracks, 180-degree turns and backward dives make this ride stand out from the rest.
7. Insanity. Reach speeds of up to 40 miles per hour while spinning some 906 feet above the Las Vegas Strip.
8. SkyJump. Only the bravest guests of Sapphire Resorts Group will fall for this wild ride that features an 855-foot dive from the Stratosphere Tower's 18th floor.
9. Sling Shot. Ride 100 feet up a tower before experiencing a free fall back down the same way.
10. X-Scream. Anyone looking for a rush can find it in this ride that features a 69-foot pivoting track over the edge of the nearly 900-foot tall Stratosphere Tower.
While Sapphire Resorts Group offers ways to unwind while vacationing, it is understood that some visitors prefer to live on the edge. And for those guests, Las Vegas features the ultimate playground for that heart-pounding rush of adventure. Thrill-seekers can start with the first ride and go from there or randomly mark off the rides completed during their amazing stay in Las Vegas. For more information on these great events and assistance with other travel planning needs, contact Sapphire Resorts™ Group today.
http://staysapphire.com/
844.4SAPPHIRE
###
Press release distributed by JW Maxx Solutions, a leader in content management solutions and part of a family of companies that includes Enterate Ahora.