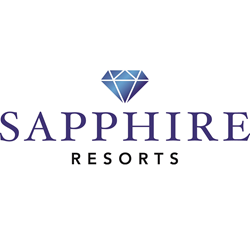 Las Vegas is perfectly situated for some amazing day trips to round out any vacation.
Las Vegas (PRWEB) November 23, 2015
Travelers are invited by Sapphire Resorts Group to visit Las Vegas, and to not stop there! Las Vegas is perfectly situated for some amazing day trips to round out any vacation. Vacationers can chose from over a dozen excursions, including national parks and landmarks.
1. The Hoover Dam – Located just 25 miles outside of Las Vegas on the Arizona/Nevada border, this masterpiece of architecture, technology, and history is a must-see for any traveler. The Dam boasts a rocky history, beginning with construction and culminating in the last tourism closure, following 9/11. Currently, tourists can view the external structure, drive or walk across the bridge, and visit the museum.
2. Hike the Valley of Fire – The Southwest is famous for dramatic and unique rock formations, and the Valley of Fire is one of those amazing places to visit. Visitors can view the rocks from Baja Buggy, ATVs, or helicopters; all of which are excellent. The park lives up to its name when the sun hits the formations and they appear to be on fire. Make sure to seek out Elephant Rock, the most famous statue of them all. There are several options for great hikes, ranging from novice to expert and with time slots including sunrise and sunset. These guided tours are also flexible enough to range from four to seven hours as hikers explore natural rock carvings and petroglyphs.
3. Movies at Zion National Park – For those travelers ready to get out of the city for the day, Sapphire Resorts Group knows Zion National Park is the perfect escape. About 2.5 hours away by car, the National Park has something to offer everyone. Running through November, Zion Canyon Treasure of the Gods is being shown on the big screen. With three showings a day, visitors can witness the discovery of Zion Canyon and travel back in time to see the Anasazi, experience flash floods, and hang from towers of stone. This movie is the perfect break from an outdoor adventure.
Vacationing in Vegas is more than gambling and shows, and these day trips are the perfect companion for any trip. For more great reasons to visit Las Vegas this winter or for information on how to acquire incredible accommodations in Sin City, contact Sapphire Resorts Group today.
http://staysapphire.com/
844.4SAPPHIRE
###
Press release distributed by JW Maxx Solutions, a leader in content management solutions and part of a family of companies that includes Enterate Ahora.