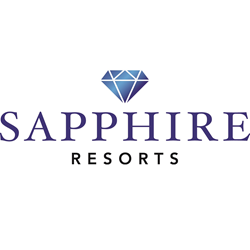 Las Vegas (PRWEB) May 28, 2015
Sapphire Resorts™ Group believes that choosing an extraordinary vacation destination is the first step in creating a trip that will thrill and allow individuals to create memories that last a lifetime. Choosing a lively and versatile destination is best. This June, a great choice for an unforgettable vacation destinations is San Francisco. This is a vibrant and bustling city always has something amazing going on, and it is also home to amazing attractions such as the Golden Gate Bridge and Alcatraz Island. On upcoming trips to San Francisco with Sapphire Resorts™ Group, travelers of all ages will be able to find amazing events and attractions to enjoy, including those recommended here.
1. San Francisco Documentary Film Festival: There is a vibrant arts community in San Francisco and this film event is just one example of how travelers can enjoy art pieces from creators in the community. This event will be taking place from the 5th to the 18th of June at the Roxie Theater. During the event the festival will screen several documentaries covering a variety of different topics. Be sure to attend this event to support the amazing filmmakers who will be showcasing their works.
2. Union Street Festival: While travelers are in town enjoying the film arts at the Documentary Film Festival, they also have the opportunity to enjoy another local art event, which is one of the largest of its kind in San Francisco. Booths and exhibitions will be showcase a number of different art types and social subjects, with topics including everything from eco living to fashion. There will also be displays of crafts, many made with recycled materials, and an organic farmers market where attendees can pick up fresh produce. From food tasting to learning about tech advancements, Sapphire Resorts™ Group says that there will be a little something for everyone at this festival which will take place on the 6th and 7th of June.
3. North Beach Festival: Nothing says perfect summer vacation better than fun times with loved ones and this festival will make it easier than ever for families to create memories with their children says. This is one of the oldest fairs in San Francisco which brings together a number of amazing fair favorites from game booths and face painting to arts and crafts opportunities. This is the perfect for parents and kids to enjoy together when they visit on June 13th and 14th this summer.
Endless attractions, festivals, sights, and events this June will make San Francisco a lively and unforgettable destination for summer trips. Every member of the family is sure to have the vacation of a lifetime when they visit with Sapphire Resorts™ Group this year. To learn more visit http://staysapphire.com/
###
Press release distributed by JW Maxx Solutions, a leader in content management solutions.