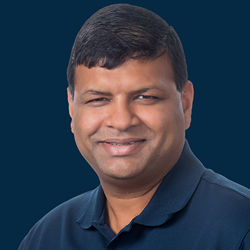 Dr. Goel is a dedicated innovator in the advancement of SCS technologies.
SARASOTA, Fla. (PRWEB) December 12, 2019
When more conservative therapies have failed, pain management physicians often recommend spinal cord stimulation (SCS or neurostimulation therapy) for chronic pain relief.
SCS technology involves an implantable device that interrupts pain signals before they reach the brain, replacing those signals with a more pleasant sensation. This innovative treatment method has helped thousands of people significantly reduce their pain so they can return to their normal activities.
Dr. Amitabh Goel of Sarasota Pain Relief Centers has a special interest in the field of spinal cord stimulation. He has directly contributed to the advancement of this remarkable technology, having a number of innovative patents on improving the devices used for spinal cord stimulation.
Dr. Goel's patents include:

Patent for a paddle lead for spinal cord stimulation introduced percutaneously. This is a method for introducing a paddle lead without performing the traditional open surgery used currently for inserting a paddle lead. [US Patent No.8620456]
Patent for a novel steering head for percutaneously inserted spinal cord stimulation leads. This is a new lead design with significant advantages in terms of steering the lead inside the spine. [US Patent No. 9114249]
Electrode Assembly for Spinal Cord Stimulation. Novel electrode configuration for delivering spinal cord stimulation. [US Patent Application No. 0056070]
Dr. Goel has proven to be a dedicated innovator in the advancement of SCS technologies. Sarasota Pain Relief Centers is pleased to have his expert contributions to our team of pain management specialists.
ABOUT DR. GOEL
Dr. Amitabh Goel has an extensive background in musculoskeletal medicine, having completed residency training in both orthopedics and physical medicine and rehabilitation. Additionally, he has practiced as an interventional physiatrist for more than 15 years.
Dr. Goel is board certified in physical medicine and rehabilitation with subspecialty certifications in pain medicine and neuromuscular medicine. He is also board certified by the American Board of Electrodiagnostic Medicine and is a Fellow of the Royal College of Surgeons of Edinburgh in Scotland. He has received numerous accolades from medical publications over the years, including "America's Best Physicians," "America's Top Physicians" and "Top Doctor."
In addition to serving as head of the pain management department of Via Christi Clinic in Wichita, Kansas, Dr. Goel has trained residents and fellows from Kansas University Medical Center. He has several first-author publications, which are widely cited in medical literature.
Dr. Goel believes in approaching each patient with compassion, and he's committed to diagnosing and treating their underlying cause of pain rather than just their symptoms. He currently practices at the Florida Pain Relief Centers Sarasota location.
CAN SPINAL CORD STIMULATION RELIEVE YOUR PAIN?
Sarasota Pain Relief Centers' board-certified physicians are equipped with state-of-the-art technology and a comprehensive, multi-modal approach to treating your chronic pain.
Whether the solution for your pain is spinal cord stimulation or another minimally invasive treatment method, our specialists maintain a focus on providing comprehensive, personalized care for each patient to determine the best treatment option for your individual pain condition.
At SPRC, our top priorities are relieving your pain and ensuring your comfort. If you are tired of living with chronic pain and want more information about options for minimizing or eliminating your suffering, contact Sarasota Pain Relief Centers today at (941) 363-9400 or visit http://www.YourPainReliefCenters.com to schedule a consultation at one of our clinic locations.