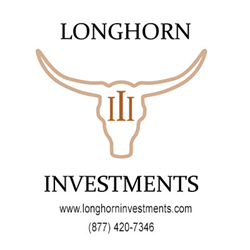 We at the San Antonio Real Estate Investors Association would like to thank Chris Jameson & Longhorn Investments, on joining our real estate investment team of amazing vendors.
Dallas, TX (PRWEB) March 27, 2014
Longhorn III Investments, LLC of Dallas, Texas, a leading source for hard money loans for serious real estate investors has sponsored one of the longest running real estate investment clubs in Texas, the San Antonio Real Estate Investors Association or SAREIA. SAREIA was originally established in 2002. It has been revived to bring in expert national and local speakers to provide a better understanding of real estate investing in a dynamic environment for all investors, new to experienced. Those who attend SAREIA come from a broad spectrum of backgrounds with one thing in common, real estate investing. More importantly, the group supports its real estate investing members by providing professionals that support real estate investors like Texas hard money lenders Longhorn III Investments.
The San Antonio Real Estate Investors Association meets monthly on the 1st Tuesday of every month. The next meeting will be on April 1st, 2014, at The Omni Hotel: The Grand Ballroom located at 9821 Colonnade Blvd, San Antonio, TX from 6:00pm to 8:30pm.
"We at the San Antonio Real Estate Investors Association would like to thank Chris Jameson & Longhorn Investments, on joining our real estate investment team of amazing vendors," said Victor Mass, Attorney and President of SAREIA. "We are excited for our members to build a relationship with a highly capable, experienced and service oriented hard money lender like Longhorn Investments. SAREIA doesn't just let any vendor join the team, we look for experience and positive associate feedback. SAREIA thrives to put a community of productive vendors together to help our associate investors succeed at the top level. We look forward to a long and successful partnership with Longhorn."
Hard money lenders have varying philosophies when it comes to their borrowers. Longhorn III Investments, LLC describes themselves as somewhat of a partner in the real estate transaction.
"Most money on any given deal is the lender's money. When we do a loan we want our borrowers to succeed and then come back and do it again. Our foreclosure rate is less than ½ of one percent due to our focus on making sure our borrowers are set up properly from the outset", stated Michael Hoffman, Principal of Longhorn III Investments, LLC. "Additionally, we have a title company and law firm that allows us to be a unique Texas hard money lender, Missouri hard money lender and Indiana hard money lender. We are a one stop shop for real estate investing services which makes us a highly qualified partner that most other companies can't compete against."
"Groups like SAREIA are integral to keeping the real estate community informed and real estate investors active," stated Chris Jameson, Director of Marketing for Central Texas at Longhorn III Investments. "These groups and associations are a great jump off point for real estate investors from the seasoned to the brand new investor. The quality of information you obtain and the experience of the real estate professionals you meet at their meetings are second to none. With an increasing demand in this market for comprehensive real estate content, I think SAREIA is going to help fill that void. That is why we can't wait to get started working with SAREIA this year."
ABOUT LONGHORN III INVESTMENTS, LLC
Longhorn III Investments, LLC corporate office is located at 17950 Preston Road, Suite 230 Dallas, Texas 75252. They can be found at http://www.longhorninvestments.com or call 877.420.7346. Longhorn III Investments currently offers Texas hard money loans, Missouri hard money loans, Indiana hard money loans and has access to almost $25MM in capital to lend from its sister private equity fund, Trident Realty Investments.
ABOUT SAREIA
SAREIA is an organization for REAL estate investors and REAL estate professionals. We don't just talk about deals completed back in the dark ages, but instead actively seek and actively invest in the San Antonio Real Estate market. It is our intention to educate and motivate real estate investors in order to achieve the success they desire. The ongoing education is endless, and as a result, with your commitment, your goals will continue to evolve and your success in the real estate business will increase.