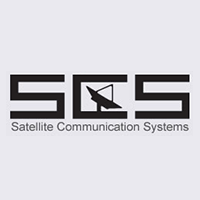 Chicago, IL (PRWEB) November 05, 2013
Satellite Communication Systems began with the insightful vision of one man, Mr. Robert J. Tomczak, President and CEO of Satellite Communication Systems. Mr. Tomczak entered the business world at the age of six when he braved the cold Minnesota winter to deliver newspapers. He has been exceeding customer expectations ever since. Mr. Tomczak not only had an in depth understanding of satellite technology all the way back in in 1979, he also realized the tremendous advantages satellite communication could bring to the rest of the world.
In the 1980s satellite technology took another step, transportable satellite uplink, modeled after the mobile satellite services long used by the military. Television networks began building a few satellite uplink trucks for their own use. Satellite Communication Systems was one of the few private companies to first introduce an independent satellite uplink truck for use by television and corporate clients alike. Consulting with major television networks and engineers, SCS set out to build a better truck which would have capabilities like no other. When the truck hit the road in 1988, CBS News heralded it as the "Super Truck." The television network even used it as a model for some of its trucks. Today, SCS provides on demand satellite trucks and across the country and features 24-7 scheduling of satellite trucks and production services.
From live shots and backhauls to events and satellite video conferencing, satellite technology has become a vital component of the news industry as well as the businesses world. Today SCS provides national and international satellite services including satellite trucks, uplinks, downlinks, video production services, camera crews, media tours, satellite time, satellite video conference rooms (available worldwide), video conference room design, consulting and more. Satellite Communication Systems has designed systems for the airline industry, federal, state, and local governments, companies of all shapes and sizes.
During the last three decades Satellite Communication Systems has grown, but the commitment to service has never wavered. In business for over 34 years Satellite Communication Systems is dedicated to providing you with the quality you expect and the attention you deserve.
Satellite Communication Systems
http://www.satellite-commsys.com
U.S. 800.872.5465
Fax 847.526.5347
International +1.847.556.1056