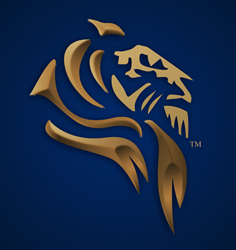 "Save Our Legacy is a platform built on hope, perseverance, and a love for people. We can and we will leave the world a better place… and we can do it together." – Jimmie Johnson
Washington, DC (PRWEB) February 03, 2015
New crowdfunding platform, Save Our Legacy, hopes to give everyday people the opportunity to empower others and make the world a better place. Created to help individuals and organizations raise funds to produce videos, mini-documentaries and ads, Save Our Legacy launched today, providing an online space where people can connect and overcome serious challenges of their own. Through pledges from other users, the website will highlight countless stories, people, books and services, with the ultimate goal of encouraging people to overcome personal challenges.
"Our site is unique because we want to inspire and encourage multitudes, particularly during adverse times. For most people, overcoming adversity is easier when you have support and are connected to others who have gone through similar experiences," said Jimmie Johnson, entrepreneur and founder of Save Our Legacy. "What I discovered while doing business and getting to know my clients is that there are a lot of people out there who are going through challenging times alone. So, we launched our community to let others know they are not alone. And, with the added feature of sharing stories through video, a person's legacy continues and lives on forever."
Save Our Legacy aims to be the world's largest online community that connects people through inspiring videos and stories of triumph. The catalyst for starting Save Our Legacy came when two life-changing events occurred in the founders own life. In 2010, Johnson's mother passed away from lung cancer, and three years later his six-month-old son was diagnosed with a rare eye cancer that left him with monocular vision. While Johnson and his family triumphed through both challenging situations, those experiences made him think about how telling his story might help others facing similar issues.
"Every person has dealt with challenging circumstances or offered support to others going through adversity," notes Johnson. "At Save Our Legacy, you can tell your own story, connect with others by viewing our collection of inspiring videos or offer support to someone else with a pledge to their campaign. We believe that through an open and honest account of our experiences and individual stories, we can help others enjoy the freedom of living a life that is never without hope—even while in the middle of the darkest tunnel."
Although the platform's premise and vision are unique, the process of starting a campaign is similar to other crowdfunding sites. A user can submit their story on Save Our Legacy where a team reviews it and assigns a cost estimate to produce the video. That cost estimate for production becomes the campaign funding goal. Next, the campaign is posted live to the site where supporters can contribute money. Once the campaign meets its funding goal, the campaign goes into video production. Once completed, the video is uploaded to the site where visitors can search, view and share it with others.
# # #
Save Our Legacy is a mission-driven, media company that allows everyday people who have overcome adversity in their lives to help empower others. Save Our Legacy uses a crowdfunding model to raise the funds needed to produce high-quality professional videos. From challenging stories such as battling a life-threatening illness or standing up to a bully to inspiring stories such as a starting a business or non-profit that changes lives, Save Our Legacy is a unique community where everyone can relate, share and connect. For more information, visit http://www.saveourlegacy.com