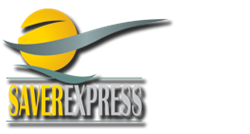 Las Vegas, NV (PRWEB) December 12, 2013
Saver Express Vacations is a world class travel alliance which excels at both customer service and vacation destination fulfillment. Now, Saver Express is improving the member experience even further with the latest update to their user-friendly website. As a world class brand, it is no secret that their members are located all over the world. So to facilitate for such a wide array of nationalities, Saver Express has equipped their website to function with an assortment of languages. The entire website can now be fully translated for maximum customer usability, making it easier than ever to explore the amazing vacation options that are available.
Members can easily access the Saver Express Vacations website from any internet-ready device and begin seeing the perks of being a member. Website users are now no longer limited to English or Spanish as options like French, Japanese, Russian, and even Swahili, are now available for users who feel more comfortable using a different language. Considering that Saver Express Vacations is a world-class vacation fulfillment business, it just makes sense that they would cater to such a diverse audience.
The website user interface overhaul is just one of dozens of luxuries that Saver Express Vacations members can enjoy. Consistently maintaining a strong "A" rating from the Better Business Bureau, Saver Express prides itself on delivering the absolute highest level of customer service and support that is available. They proudly provide their members with benefits and deals that their competitors can only dream of offering. Members will find an inventory of over two-hundred thousand hotel and resort properties all around the world available at great prices.
On top of offering such a diverse array of accommodation options, Saver Express Vacations also has connections with over 17,500 car rental locations, making it easier than ever for members to arrive at their destination and immediately hit the road. When guests travel they will have access to numerous VIP Lounges at participating airports, which is a luxurious way to spend the time while waiting for a connecting flight. Whether members enjoy vacationing by land, sea, or air, Saver Express Vacations has them covered.
Saver Express Vacations has shown time and time again that they have unrivaled member support services, and are more than willing to go the extra mile to ensure their member's complete satisfaction. With an accommodating website user interface, as well as countless vacation options at their disposal, members quickly discover that Saver Express is the best in the business.
********
Saver Express Vacations
https://www.saverexpress.com/
info(at)saverexpress(dot)com
1-888-946-2980