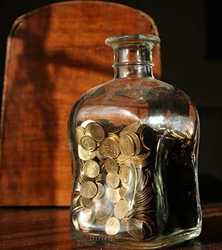 "Your college debt will play a big role in whether you even qualify for a mortgage. One of the most important factors banks consider is your debt-to-income ratio. As a general rule, they don't want housing payments to be more than 28 %." ~ Suze Orman
Minneapolis, Minnesota (PRWEB) July 03, 2013
Interest rates on student loans doubled yesterday, as the Senate majority leader rejected a proposed bipartisan solution that has stretched alliances and spurred political dissent for both sides. In an article title "Afraid The Young Cannot Save Enough to Buy A Home?", HousingWire address the concern many parents are feeling. "As the housing recovery continues, one group of potential homebuyers remains somewhat aloof - young, first-time homebuyers."
"If you are a first-time buyer at the beginning a career or living paycheck to paycheck, you can still make becoming a homeowner happen. If today you rent a home and are eager to make the leap to homeownership, rest assured that it is possible to buy a home with a nice down payment or even with cash. It just takes hard work, planning, and indeed, some serious sacrifice. Part of the sacrifice may mean working overtime hours, being willing to scrimp on luxuries and saving for years, however, those who have done so, and achieved homeownership, are glad they did," states Jenna Thuening, owner of Home Destination.
Fox News reports that 7.4 million university students face rates on their federal Stafford loans jumping to 6.8 percent from 3.4 percent. While the housing recovery is strong across the nation, many are expressing they are concerned if the millennial generation will be able to save enough for a home down payment.
According to the Fox News report, the Senate may vote on a one-year extension of the current interest rates July 10, after a recess for the 4th of July holiday. Massachusetts Senator Elizabeth Warren wants to see students able to consider saving to buy a home too and said that the party preferred to include a comprehensive student loan measure in a long-range law governing colleges and universities. "We need a one-year patch to keep interest rates from doubling on student loans. That buys us the time." Warren said while speaking to the Associated Press.
From government to housing advocates, concerns is raised that the extra debt may cause students with loan debt to delay borrowing for a home or a car, saving for retirement, starting a family or making other life and investment choices. The June 2013 report by Joint Economic Committee and the U.S. Congress states that approximately two-thirds of students who graduated from college in 2011 had student loan debt, with the average balance on those loans equaling 60% of their annualized average weekly earnings.
Home Destination offer the following tips on how to save up for a down payment to buy a home:
1. Agreement To Saving For A Home - Families that take time to communicate and agree together on what is affordable to put aside each month will find support from each other to make saving a priority.
2. Lower Current Housing & Living Expenses - Simple everyday choices to cut spending could easily save a nice amount in a year.
3. Be Deliberate About Saving Up For A Home Down payment - Take action and meet with a tax account to come up with a realistic dollar amount that is obtainable on a monthly basis.
4. Open Up A Separate "HOME" Savings Account - It is easier to see dollars accruing toward buying a home when the savings is separate.
5. Save Unexpected Or Un-budgeted Dollars - Homeowner tax refunds, end of year bonuses, or extra side jobs can boost savings accounts.
6. Consider Downsizing Your Home- Try to step back and objectively ask if the current family home fits budget planning. If it is too expensive, change to one less pricey for the time being.
7. Create a Timeline - Set a realistic timeline that will be required to achieve saving's goal and save this amount.
8. Store Up a Large Down Payment If Possible - While setting aside money, keep up all other financial obligations paid on time for a good credit score.
9. Work Towards A Raise - Increase the amount of what you earn.
10. Don't Put Your Money Into Unnecessary Interest Payments - pay of debt
Home Destination helps home buyers and real estate sellers make better decisions when buying or selling a Twin Cities home.
Students and prospective home buyers seeking to buy a Twin Cities home may call Jenna Thuening at 612-396-7832.