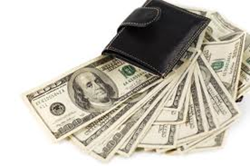 We've developed more than one strategy through our company this year to provides a stable way to fund real estate purchases without using direct cash
Tampa, FL (PRWEB) February 03, 2015
The first month or two of the New Year is traditionally a time for adults to begin making preparations to save more cash for use during retirement years in the U.S. The JWB company has now opened its investing program for adults to simplify saving for retirement using its national housing industry platform at http://www.jwbrealestatecapital.com/financing-rental-properties-with-an-ira.
The program is now in place and active for men or women who are between the ages of 30 and 65 who desire higher returns on their investment dollars. Because many accounts used to build retirement are linked to the stock market, the risk of loss is one complication that some adults encounter when growing funds for their retirement years.
"We've developed more than one strategy through our company this year to provides a stable way to fund real estate purchases without using direct cash," said one JWB rep.
Because adults who save cash to retire on can one or more different accounts, the JWB company has increased its acceptance of account types. The traditional IRA or Roth IRA types used as a financing source for investments now include 401K and solo 401K types that investors can use at the JWB company to finance real estate.
"The content we've posted for review directly on our website explains a portion of our program although we encourage investors to call us directly for more information," said the rep.
The JWB Group is also helping investors who are exploring tax incentives in 2015 to discover new strategies through its guide at http://www.jwbrealestatecapital.com/what-is-a-1031-exchange. This advanced investing program is now explained in detail and is available to access across the U.S.
About JWBRealEstateCapital.com
The JWBRealEstateCapital.com company provides the tools that adult investors can use to create cash returns in the housing market each month of the year. Through REIT and smaller investment packages, the company has built its reputation nationally. The JWBRealEstateCapital.com company now offers turnkey and new construction homes to adult investors that come with maximized returns in the U.S. housing market.