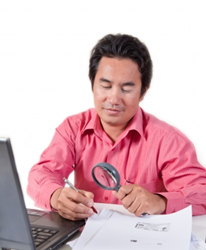 We're supplying programs to adults who are seeking safe opportunities to invest although who need to minimize common risks
San Francisco, CA (PRWEB) January 31, 2015
Savvy investors can often start the New Year by researching safe ways to build wealth to minimize the risk of financial losses, according to the JWB company online. One of the new programs now offered nationally includes savings bonds alternatives to help adults earn more than the national average of 2% through real estate at http://www.jwbrealestatecapital.com/ira-investment-options.
A profit program was created to supply a return of up to 12% on average to adults who choose to invest in the products in the housing industry that the JWB company manages. The rental market in the state of FL is now focused on as a wealth building solution and alternatives to standard low risk investments now exist.
"We're supplying programs to adults who are seeking safe opportunities to invest although who need to minimize common risks," said one JWB Real Estate Capital rep.
The JWB company now collects cash on a monthly basis through its investment programs for adults to contribute to client wealth. The use of brand new homes mixed in with current turnkey houses has helped the company earn on average of $1300 monthly for individual clients who invest in the turnkey houses for sale.
"Someone who is seeking much better returns that what can be found through a regular savings bond in the U.S. can benefit from our annual ROI," said the rep.
The JWB company is continuing to post new textual and streaming video guides directly to its portal at http://www.jwbrealestatecapital.com/blog weekly. The company has also updated its account team at (904) 677-6777 to provide a direct source for program information for investors.
About JWBRealEstateCapital.com
The JWBRealEstateCapital.com company has a group of talented account managers who help adults find investment programs available in the housing industry daily. The company is accepting out-of-state investments and is now working with clients in 13 countries. The JWBRealEstateCapital.com company has taken steps this year to improve its portal for access by mobile device users and now distributes exclusive content on these devices.