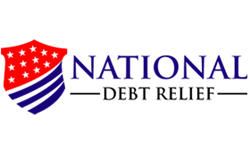 Personal shopping is also a profession some people have gotten into
Phoenix, AZ (PRWEB) June 14, 2015
National Debt Relief recently shared in an article published May 31, 2015 how consumers can find out the savings they can have on a single-income budget. The article titled "Want To Increase Your Savings? Live On One Income" points out the cost items that shows up when both parents are working full-time jobs.
The article starts off by pointing out that it might seem counterproductive to just live off on one income in the family. With the rising cost of almost everything from gas to food and even cost of attendance for the children's higher education. It only makes sense that consumers put in as much income as they can towards the budget.
But the article shares some of the computation that goes into all the work of the parent that stays behind at home to take care of the family. The first one would be child caring services because this is one of the main things stay-at-home parents would be doing. They would be doing this 24/7 compared to paying a nanny $705 a week or $2,820 a month to do the same thing.
Cleaning the house is another chore that the stay-at-home parent would need to take care of. And the amount of work they put in depends on how big the house is and how thorough they want the cleaning to be. But if they hired a cleaner, this would easily cost them anywhere from $50 to $100 per visit which leads to about $400 a month.
Personal shopping is also a profession some people have gotten into and they get paid about $65 per hour and for four hours a week, that totals to $260 or $1,040 a month. Imagine that would be what the stay-at-home partner should be getting as they run errands like doing the groceries, buying gifts for family and friends, and going to the dry cleaners.
To read the full article, click this link: https://www.nationaldebtrelief.com/want-to-increase-your-savings-live-on-one-income/.