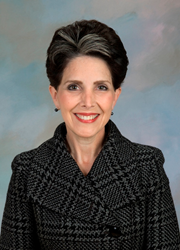 Only the USWR responded when the RUC requested these data from the hyperbaric industry.
San Antonio, Texas (PRWEB) April 30, 2015
Although surgical approaches have become much more innovative with better outcomes, a high percentage of individuals with chronic limb ischemia still face amputation or death. During The Robert Warriner Memorial Session on May 2 at 10:30am CST, Dr. Marissa Carter and Dr. Caroline Fife will discuss Hyperbaric Oxygen Therapy for the At-Risk Limb. The session will discuss how point of care clinical practice suggestions can optimize patient care and CMS approval of 6 new quality measures for hyperbaric oxygen therapy which are now available for use in any certified electronic health record as "eCQMs" (electronic Clinical Quality Measures) through the US Wound Registry. Physicians can avoid large financial penalties and patients can reap the benefits of improved quality of care when physicians report wound and hyperbaric quality measures through a qualified clinical data registry like the USWR.
"Physician reimbursement for hyperbaric oxygen therapy supervision will decrease by 9% after a re-evaluation of the "work component" of CPT code 99183 by the American Medical Association's Relative Value Update Committee," stated Dr. Fife. "A 20% payment reduction might have occurred if the USWR had not provided the data the RUC requested which included the average number of co-morbid conditions of patients undergoing hyperbaric oxygen therapy, the average number of medications taken, and the frequency of side effects. Only the USWR responded when the RUC requested these data from the hyperbaric industry."
Dr. Fife will also be speaking at a session on May 2 at 4:45pm CST entitled "Hyperbaric Oxygen – A Therapy Under Pressure – Optimizing a Program for Success." Dr. Helen Gelly and Dr. Fife will discuss many other factors affecting hyperbaric oxygen reimbursement including limitations to covered indications by Medicare and private payers, physician credentialing requirements, and Medicare's pilot program requiring pre-authorization of non-emergent hyperbaric oxygen therapy services in 3 states. None of these pressures will change HBOT reimbursement as much as the shift away from volume based pay to value based payment based on quality measures.
About Intellicure
Intellicure, Inc., is the leading provider of wound care solutions in the healthcare industry. Our mission is to harness technology to optimize patient care, ensure revenue integrity, and enable clinical research to develop healing solutions for patients who need it most. Intellicure was recently recognized by Inc. Magazine as an Inc. 500|5000 finalist, the Houston Business Journal as a Fast 100 and Fast Tech 50 company based on outstanding growth, as well as a Best Place to Work in Houston. For more information, please visit: http://www.Intellicure.com.