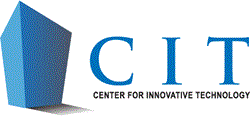 Herndon, VA (PRWEB) November 19, 2013
The Center for Innovative Technology announced the Winter Small Business Innovation Research (SBIR) and Small Business Technology Transfer (STTR) Training Series schedule. SBIR and STTR grant programs are used by 11 federal agencies to provide $150,000-$1.5M in early stage research and development (R&D) funding for innovative technologies.
The webinars, presented by leading SBIR/STTR consultants, provide an introduction to the programs, ideas on developing winning scopes of work (SOWs), building dynamic teams that appeal to proposal reviewers, and understanding commercialization plan concepts critical to SBIR/STTR funding. Below is a list of the webinars:
SBIR/STTR Overview & Program Updates
December 5, 2013 (1:00 p.m. – 2:15 p.m.)
Session covers SBIR and STTR basics: how the programs may help your development plans, review of recent changes, available funding by participating agencies, steps to plan your approach and CIT resources.
SBIR/STTR Phase I "Feasibility" Project Scope – What do SBIR/STTR Projects look like?
December 12, 2013 (1:00 p.m. – 2:15 p.m.)
Session includes discussion of adequate "scope of work" for Phase I SBIR and STTR proposals, definition of "proving feasibility," and presenting "preliminary data."
Building a Lean High Quality Team for Your Start-up
January 16, 2014 (1:00 p.m. – 2:15 p.m.)
Session covers using sub-contractors to fill out your team, current and future build out of your management team, and using Advisory Boards and Technical Advisors to strengthen your company.
Essentials of Effective SBIR/STTR Commercialization Plans
January 30, 2014 (1:00 p.m. – 2:15 p.m.)
Session includes agency expectations for your commercialization plans in your Phase I and Phase II projects, finding cost-effective market research resources, using quality "support and commitment letters," and the targeting content for specific agencies.
CIT leads the efforts in the Commonwealth of Virginia to support the SBIR/STTR community through low-cost training, free mentoring, specialized referrals and "Phase 0" grants that can help companies hire a professional SBIR/STTR consultant.
The Early Bird discount rate to access all four webinars is $60 per person. Individual rates are $20/person per session for Virginia firms and $45/person per session for non-Virginia firms. Registration is available on the CIT website.
For more information, please visit http://www.cit.org/events. Please direct any questions to Robert Brooke, at robert.brooke[at]cit[dot]org or (703) 689-3080.
About the Center for Innovative Technology, http://www.cit.org
Since 1985, CIT, a nonprofit corporation, has been the Commonwealth's primary driver in developing innovation-based economic development strategies and opportunities. CIT accelerates the next generation of technology and technology companies through commercialization, capital formation, market development and revenue generation services. To facilitate national innovation leadership and accelerate the rate of technology adoption, CIT creates partnerships between innovative technology startup companies and advanced technology consumers. Follow CIT on Twitter @CITorg and add the Center for Innovative Technology on LinkedIn and Facebook.
###