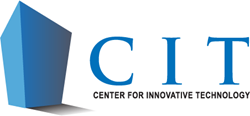 Herndon, VA (PRWEB) March 18, 2014
The Center for Innovative Technology announced today the 2014 Mid-Atlantic Small Business Innovation Research (SBIR) and Small Business Technology Transfer (STTR) Funding Strategies Symposium on April 22-23 at the CIT building in Herndon, Virginia.
The event features introductory and advanced discussions of federal SBIR/STTR programs that provide $2.5 billion set asides for small technology firms engaged in early research and development. Experts will discuss unique agency requirements, best practices used by successful proposals, recent and upcoming program changes, and commercialization planning to improve phase I and phase II submissions.
Kent Murphy, co-founder and CEO of Axon Connected and serial entrepreneur, will discuss the keys to successful SBIR/STTR participation learned through receiving multiple SBIR awards. Stephen Chen, of Blu Venture Investors, will discuss tips to secure SBIR awards and angel funding. Key representatives of SBIR offices, prime contractors and business support services will also be attending and available to attendees.
Confirmed federal agencies include the National Science Foundation, National Institutes of Health, Department of Defense, ARMY, DARPA, NAVY, NIST, NASA, Department of Homeland Security, USDA and NOAA. Other participating organizations include Northrop Grumman, BASF, Lockheed Martin, SRI International, The Boeing Company, NeoSystems, Cherry Bekaert, LLP, Miles & Stockbridge, CSC Leasing, Access National Bank, GenEdge Alliance, Virginia SBDC network, Fairfax County Economic Development, Loudoun County Economic Development, Prince William County Economic Development, SBIR Resource Center and others.
Workshop fees are:

$95 per person for small technology firms, includes both days
$60 per person for small technology firms, only one day
$200 per person for all others (service providers, consultants, contractors, etc.)
To register for this event, visit http://www.cit.org/events/2014-mid-atlantic-sbirsttr-strategies-symposium/. Please direct any questions to Robert Brooke, at robert(dot)brooke(at)cit(dot)org or (703) 689-3080.
These and other workshops are managed by the CIT Entrepreneur service line, which provides valuable funding opportunities for Virginia's emerging technology entrepreneurs through the CIT GAP Funds and CIT Federal Funding Assistance Program. The Federal Funding Assistance Program provides training, mentoring, funding support and other key programs to help Virginia's SBIR/STTR community.
About the Center for Innovative Technology, http://www.cit.org
Since 1985, CIT, a nonprofit corporation, has been the Commonwealth's primary driver in developing innovation-based economic development strategies and opportunities. CIT accelerates the next generation of technology and technology companies through commercialization, capital formation, market development and revenue generation services. To facilitate national innovation leadership and accelerate the rate of technology adoption, CIT creates partnerships between innovative technology startup companies and advanced technology consumers. Follow CIT on Twitter @CITorg and add the Center for Innovative Technology on LinkedIn and Facebook.
###