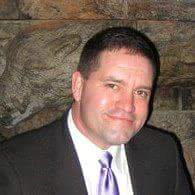 "You're killing us!" SBTC President James Lamb
WASHINGTON (PRWEB) October 24, 2019
Just two days after appealing an unreasonable delay by the United Stated Department of Transportation's ("USDOT") Federal Motor Carrier Safety Administration ("FMCSA") in the publication of its resubmitted Electronic Logging Device ("ELD") exemption application to the Secretary of Transportation, the Small Business in Transportation Coalition ("SBTC") has now taken the matter to Congress, its president James Lamb said today.
In an October 23, 2019 letter to the Honorable Roger F. Wicker, Chairman of the U.S. Senate Committee on Commerce, Science, and Transportation and the Honorable Peter A. DeFazio, Chairman of the House Committee on Transportation and Infrastructure, Lamb reacted to the October 22, 2019 release of 2018 large truck fatality data in a report by USDOT's National Highway Traffic Safety Administration ("NHTSA,") which reveals more truckers died in accidents last year than at any time in the last 30 years.
In the letter to Wicker and DeFazio, Lamb wrote:
"Although NHTSA's release title is intended to highlight a general decrease in highway fatalities, the news is not so good for trucking. Large truck fatalities increased yet again 0.9% in 2018. This is on top of an increase of at least 4.9% in 2017, the year the ELD mandate went into effect. We note that USDOT previous reported that truck fatalities for 2017 had increased 9% and that the Department has now removed from this statistic some pick-up trucks from the large truck category, which, when combined with a trailer, still constitute commercial motor vehicles over 10,000 lbs, calling into question whether they are trying to skew the results to achieve a lower increase in fatality percentage."
He also stated: "...whereas the Federal Motor Carrier Safety Administration (FMCSA) had promised the industry and public that ELDs would save 26 lives per year, it now is evident this is not the case. "
Lamb believes the cause of the increased fatality rate can be attributed to truck drivers recklessly speeding to try to "beat the clock" and he asked that Congress reconsider the motor carrier exemption to the Fair Labor Standards Act to see if repeal of the exemption might force large carriers to pay drivers a salary plus performance incentive bonuses to remove the motivation to cheat on paper logs that was the driving force behind the ELD mandate and the incentive to speed.
Lamb also alleged to Wicker and DeFazio that the ELD rule was never properly implemented by FMCSA because the agency withheld required data from carriers needed to select ELD devices. Writing about previous communications with FMCSA officials, Lamb said:
"We suggested that FMCSA failed to adhered to its promise to publish the missing information referenced above for at least eight months after the ELD rule took effect in 2017, and that FMCSA thereby neglected to enable the industry to properly vet ELD products made available by ELD manufacturers, including being aware of very important information like a "summary description of malfunctions." Without this due notice, FMCSA therefore failed to properly implemented the ELD rule."
Perhaps the most important point Lamb raises zeroes in on an alleged threat to national security posed by the FMCSA's ELD implementation:
""SBTC was the only trucking association to tell to Congress that the trucking industry knows very well that there is the potential for criminals and others including terrorists to hack into trucks' telematic devices and breach drivers' bluetooth and wi-fi connections to take over the controls of trucks' accelerators remotely. They know this because the FMCSA's parent agency USDOT and the FBI issued a warning to this effect in 2016. And University of Michigan researchers reported they had accomplished this for real not too long ago. They actually hacked in and made a truck accelerate on a highway to the amazement --and sheer terror-- of its driver."
According to the letter, SBTC is now calling for an immediate suspension of the ELD rule by Congress in the aftermath of the NHTSA's report:
"While we neither condone cheating on paper logs nor speeding, we can understand truck drivers' anxiety in that they are trying to avoid starvation because they are paid by the mile. We believe this is the reason for the increase in fatalities these past two years --rather than FMCSA's projected decrease… in this, the ELD era. We therefore write to you both today to respectfully ask you to please immediately suspend the ELD mandate and direct FMCSA to further study this issue to determine whether the ELD rule is ripe for repeal. We believe this would immediately relieve the strain on the industry and protect the public from more fatalities in the remainder of 2019 and moving forward," Lamb said.
Lamb added the national security threat is further reason to suspend the ELD Rule:
"We believe FMCSA's failure to develop a certification program to protect the industry and public from telematic devices susceptible to hacking… is reason enough to press the Congressional pause button on ELDs until the agency has time to thoroughly research telematic vulnerabilities and develop a bona fide telematic certification program as originally directed by Congress."
Lamb lambasted USDOT officials yesterday in an email for trying to spin the data as a reduction of fatalities, generally, in a press release and on the FMCSA's Facebook page without acknowledging that the report is actually bad news for the trucking industry. "You're killing us," Lamb said to the Secretary in a "tweet" yesterday. He also criticized USDOT for waiting until the day after the recent comment period ended for Hours of Service rulemaking to release the data.
Lamb took the matter directly to truckers and trucking companies in an email on Tuesday. SBTC is now calling on truck drivers nationwide to join the group in publicizing it's #SuspendELDsNow hashtag on social media.
According to the SBTC website, "(t)he SBTC is a network of over 15,000 transportation professionals, associations, and industry suppliers that is on the front lines when it comes to issues that affect transportation professionals operating small businesses. We seek to promote and protect the interests of small businesses in the transportation industry. SBTC encourages ethical business practices and support teamwork, cooperation, transparency, and partnerships among truckers, carriers, brokers, and shippers who seek to do business with the utmost integrity. SBTC is a Florida non-profit corporation with IRS 501(c)(6) exempt status with offices in Washington, DC."