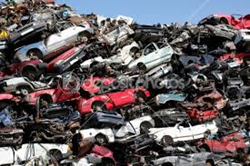 We are proud to offer a much faster solution for finding good condition inventory from SC companies through our database
San Francisco, CA (PRWEB) August 29, 2015
Automobile parts buyers who live in the state of South Carolina will now have the option of researching inventory from competing second hand dealers at the LocateCarParts.com website. SC salvage yards have joined the national parts distribution service to make parts ordering easier for consumers at http://locatecarparts.com/sc-salvage-yards-search.
An immediate search of the providers in all 46 statewide counties is available on the LCP website. The local salvage companies that have joined the network include businesses located in Columbia, Charleston, Rock Hill, Sumter, Anderson, Greer, Simpsonville and Bluffton. Additional yards are in the process of being added from other parts of the state.
"We are proud to offer a much faster solution for finding good condition inventory from SC companies through our database," said one source at the LocateCarParts.com website.
The junk yards across South Carolina that are sortable and searchable when accessing the LCP system can be verified for discount prices. The database also includes what the inventory levels are for thousands of parts to eliminate confusion during the ordering process for customers.
"It is hard to imagine what products a yard carries when exploring a Yellow Pages listing, and our network system is giving instant access to private inventory data," said the source.
The Locate Car Parts website has been redesigned this month to feature a new logo, faster navigation and the revised search portal. Apart from the scrap yards in SC, adults researching used condition components can explore other companies in various parts of the country. No VIN numbers are required to input during the initial search procedure.
About LocateCarParts.com
The LocateCarParts.com company is now accurately posting inventory from national salvage companies providing previously owned vehicle components and accessories to consumers in North America. The LocateCarParts.com company network supplies all ordered components for diesel and gasoline powered motor vehicles. Every part listed in the company database is covered by a warranty plan.