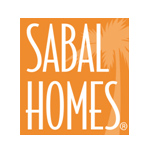 "We're proud to support the development of both our local economy and South Carolina's," says Matt Jones, co-owner of Sabal Homes.
Mount Pleasant, SC (PRWEB) September 16, 2015
Mount Pleasant-based homebuilder, Sabal Homes, was recently honored by SCBiz magazine and the Charleston Regional Business Journal as one of South Carolina's fastest growing businesses. Sabal Homes placed in the Top 10 in the large business category – a category that recognizes companies with gross revenues of more than $10 million. The Lowcountry custom homebuilder was honored among its peers during a special ceremony on October 24 at the Columbia Marriott. This is Sabal Homes' second year receiving this award. They also placed in the Top 10 20 in for 2010.
"We're proud to support the development of both our local economy and South Carolina's," says Matt Jones, co-owner of Sabal Homes. "We will continue to build high-quality homes for local families and if we can do that while providing job growth and contributing to our economy that makes it all the more better."
Forty South Carolina businesses are recognized each year during the statewide Roaring 20s winners, 20 small businesses and 20 large businesses respectively. The annual awards honor the top performing large and small businesses that qualified based on growth and revenue. The selection committee uses a formula that ranks companies based on both dollar and percentage increases in South Carolina revenue from 2011-2012.
In addition to the Roaring 20s award, Sabal Homes has also received other honors, including a Prism Award from the Charleston Trident Home Builders Association for use of social media within the industry; the Guildmaster Award with Distinction for Customer Service from GuildQuality and a Top 300 ranking by Professional Builder Magazine's 2012 Housing Giants rankings.
To learn more about Sabal Homes, visit SabalHomesSC.com or call (843) 388-8483.
ABOUT SABAL HOMES
Located in Mount Pleasant, SC and founded in 2005 by Carolina natives Matt Jones, Jason Simpson and Todd Ussery, Sabal Homes is one of the Lowcountry's premier homebuilders. From custom homes to move-in ready houses, Sabal Homes offers a range of new homes in Charleston, SC, with numerous floor plans in nine developments across the Charleston tri-county area. The Sabal Homes team has an extensive background in land acquisition, product development, construction and customer service and focuses on providing a unique buying experience for every homebuyer. For more information, call (843) 388-8483 or visit SabalHomesSC.com, https://facebook.com/SabalHomes or twitter.com/SabalHomes.