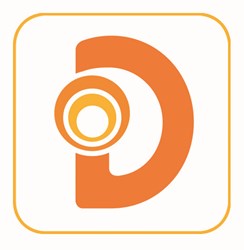 I loved the examples. They focused on the topics and in short time. Great!!- ZhongMin Y, Yahoo
Boulder, CO (PRWEB) October 31, 2013
DevelopIntelligence, a software developer training firm ("coder training") which focuses on providing personalized learning solutions to software development teams is the leading Scala revolution by offering the industry's most comprehensive expert-led Scala training.
Companies engaging in Scala development want to take advantage of its exceptional scalability. Scala is able to run across CPU cores and even various servers in a data center. This is very attractive for companies who are growing quickly and want to reduce the cost of scaling their systems. Twitter has successfully implemented Scala to accommodate fast-growing Tweet rates. Like the 5,000 Tweets per minute during the Obama Inauguration. In this case Twitter decided to replace Ruby an older more established language with Scala the new kid on the block.
The problem with all the adoption of Scala is the lack of experience in the estabalished programming community. Many Java and C# programmers are finding themselves directly in the line of fire. They are being asked to implement Scala even though they might not be completely comfortable with it. The quickest way for many programmers to come up to speed on new languages is to bring in a company who specializes in programmer training. This is where DeveloIntelligence shines.
"Implementing Scala is something that should really be thought out carefully ahead of time," said Kelby Zorgdrager, President and Founder of DevelopIntelligence. "Since Twitter, LinkedIn and Intel have started using it we are seeing a lot of tech companies interested in this new technology. The challenge for these companies is implementing Scala correctly the first time and avoiding the costly mistakes that can so easily happen. We've been brought in after several failed deployments and the reason is always the same…lack of training and education."
About DevelopIntelligence:
DevelopIntelligence is the leading provider of dedicated training for software teams. Since 2003, they have helped over 40,000 engineers across 300 different organizations successfully adopt new technologies by delivering highly-customized, role-based learning solutions. With over 150 different course offerings, they provide world-class learning solutions ranging from Java development to Mobile Application development and more.