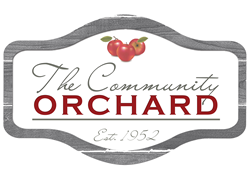 Our C&S Products Event Planning Team put together a scarecrow for the Community Orchards, Inc. Scarecrow contest. This was a fun, creative way to show our facewithin the community! states Katie Conell, Spokesperson for the C&S Products Event Planning Team
Fort Dodge, Iowa (PRWEB) October 12, 2016
Rows of Scarecrows can be found at the Community Orchard located in Fort Dodge, Iowa. This has become a favorite community activity each year for businesses, non-profits and families to join in.
As part of the Apple Fest Celebration, the Scarecrows are on display for visitors to enjoy as they wander the 50 acres of apple trees, pumpkins, corn maze, Back 40 Playground as well as enjoy delicious lunches, pies and other goodies in the Apple Market and Apple Orchard Cafe.
C&S Products, a local company world known for their production of wild bird feeding products was awarded the First Place in the Business Division for their company Scarecrow.
"Our C&S Products Event Planning Team put together a scarecrow for the Community Orchards, Inc. Scarecrow contest," states Katie Conell, spokesperson for the Event Planning Team. "This was a fun, creative way to show our face within the community! Saturday the Orchard announced that our scarecrow won 1st place! The 1st place prize was lunch for 25 people, obviously that is not enough to feed the entire C & S Family, so the event planning team decided to donate the lunch to the Domestic/Sexual Assault Outreach Center here in Fort Dodge. I encourage you all to take a trip out to the Orchard & see him in real life!"
DSAOC (Domestic/Sexual Assault Outreach Center) mission is to offer safety, support and hope to adult and child victims of sexual assault and domestic violence,violent crime and loved ones of homicide victims, because all people deserve a violence-free life and a compassionate community. The DSAOC covers 20 counties in providing these services.
The Community Orchard is located on 50 acres along the Des Moines River at 2237 160th Street, Fort Dodge, IA. Additional information is available by calling at 888-573-8212, emailing to orchard(at)frontiernet(dot)net and online at http://www.communityorchard.com. Follow them on Facebook, Twitter and Linkedin. #ThisIsFortDodge