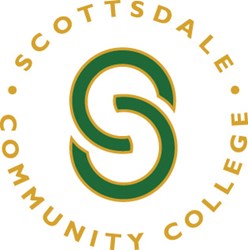 Scottsdale, AZ (PRWEB) October 02, 2013
Three new inductees into the Scottsdale Community College Athletic Hall of Fame will be honored at a Hall of Fame Awards reception Saturday, Oct. 12 as part of the College's 2013 Homecoming Weekend festivities.
SCC has selected two former athletes, including All-American volleyball player Sandy Martin and two-sport Artichoke star Karen Weitz, along with former head baseball coach Larry Smith as this year's Hall of Fame honorees.
The induction ceremony will be among several events planned during SCC's Homecoming Weekend, which will culminate with the 7 p.m. kickoff between the Fighting Artichokes and the Glendale Community College Gauchos. Homecoming activities open to those attending the game.
5:30 p.m. Tailgate Party and Barbecue (while supplies last)
6:30 p.m. Parade of Athletes and pre-game ceremony honoring the 2013 Hall of Famers and members of SCC's first football team from 1973. (Game tickets are $5 for adults, $3 for students and free to kids 12 and under and SCC students with ID)
7 p.m. Kickoff
Hall of Fame Inductee biographies:
Sandy Martin, a Mesa native who played at Westwood High School, was a two-time All-American in 1995 and 1996 on the Artichokes Volleyball Team. After graduating from SCC, she went on to play for the University of Arkansas, where she finished as the school's fifth-leading blocker. In her senior year, she was ranked 11th in the nation for blocking and led her team to a 30-7 record. She went on to play professionally in Austria. In 2007, Martin earned her college degree from Arizona State University in communications and religious studies. She now operates her own dog grooming business in Mesa, Ariz., and lives in Glendale.
Larry Smith coached the SCC Men's Baseball team from 1989 to 1999. Under Smith, the Artichokes competed in four regional tournaments, winning in 1997. The 1997 team finished third in the NJCAA World Series Division I, earning Smith District Coach of the Year honors. In 2010, Smith was inducted into the Arizona Baseball Coaches Hall of Fame. With the help of long-time assistant coach Ed Yeager, his SCC teams compiled a 319-256 record. Smith also held head coaching jobs with Texas Wesleyan University, Indiana University and Duke University, as well as assistant coaching positions with Arizona State University and Northwestern University. His professional affiliations as a scout and batting practice pitcher include the Texas Rangers, Cincinnati Reds and Pittsburgh Pirates.
Karen Weitz was a two-sport star in the 1987-88 academic year, playing basketball and throwing javelin. Weitz, who now is head coach of one of Nevada's most successful high school girls' basketball programs, was an all-conference, all-region performer on SCC's women's basketball team and NJCAA national javelin champion and first-team All-American in track and field. At the University of Nevada at Las Vegas she became conference javelin champion and holds the conference record for the javelin throw. Currently she is leads the girls basketball program at Centennial High School in Las Vegas, where her teams have won six state titles and she is a four-time Coach of the Year.
# # #
Scottsdale Community College is one of the 10 regionally accredited Maricopa Community Colleges focused on student success. It also is a cultural center serving the needs of its diverse surrounding communities with innovative and creative opportunities to learn, grow and achieve. We offer affordable, high-quality instruction to traditional and non-traditional students, career-minded professionals and life-long learners.