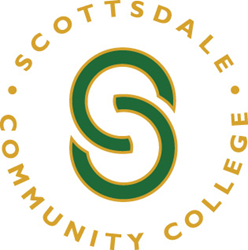 Scottsdale, AZ (PRWEB) June 14, 2014
Scottsdale Community College and the National Science Foundation (NSF) are funding the inaugural Arizona Mathematics Partnership (AMP) Summer Math Camp at Grand Canyon University, June 22-26.
More than 100 middle-school students from six school districts throughout the Valley will participate in this event, free of charge, as part of the math community outreach goal of the AMP.
AMP was established to help middle school teachers increase their math content knowledge to more effectively teach it and to increase student achievement in the middle grades. AMP began in 2012 after the Maricopa Community College District received an $8.7 million, five-year grant from NSF.
The project currently works with 175 teachers from partner school districts in Arizona.
During a two-year period of intense professional development, AMP teachers learn new approaches to thinking about math concepts that emphasize problem solving, sense-making, and justification.
The first AMP Summer Math CAMP will be led by teachers who have completed two years of the project and will now be using their new instructional approaches with the students.
At the overnight camp, student campers will participate in math projects, ranging from robotics and hot air ballooning to building birdhouses. They will attend math sessions led by AMP teachers. Students will stay in dorm rooms at the Grand Canyon campus.
Photo opportunities will be available to the media as all the students have signed parental media release forms.
About the Arizona Mathematics Partnership
AMP consists of Promoting Excellence in Arizona Middle School Mathematics: Increasing Student Achievement through Systemic Instructional Change. The partnership consists of 10 core partners: Scottsdale Community College, as the lead, Chandler-Gilbert and Glendale Community College, and the Deer Valley, Scottsdale, Fountain Hills, Chandler, Florence, J.O. Combs school districts, as well as Salt River Pima-Maricopa Indian Community schools. Supporting partners are: Arizona State University, Maricopa County Community College District, and the Glendale, Mesa, and Peoria school districts.
Scottsdale Community College is one of the 10 regionally accredited Maricopa Community Colleges, a premier two-year higher education institution that serves the needs of its diverse communities by providing innovative and creative opportunities to learn, grow and achieve. We offer affordable, high-quality instruction to traditional and non-traditional students, career-minded professionals and life-long learners.