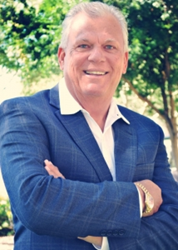 Scottsdale, AZ (PRWEB) October 01, 2014
Scottsdale Community College will induct former head golf coach and assistant football coach Steve Loy into its Athletic Hall of Fame Saturday, Oct. 11, as part of the college's 2014 Homecoming Weekend festivities.
Loy coached at SCC from 1974 to 1982, leading the men's golf program to two NJCAA national championships and establishing SCC men's golf as one of the nation's premier community college programs.
During his 18-year coaching tenure, which included serving as head golf coach at the Arizona State University and the University of Arkansas, he was a four-time National Coach of the Year. His teams captured three national titles and 11 conference championships. He has recruited and coached numerous PGA Tour professionals, Ryder Cup team members and 40 All-Americans.
He currently is managing partner/president of Lagardere Unlimited, a sports marketing agency with an impressive list of professional athletes as clients, including golfer Phil Mickelson, Patrick Peterson, Reggie Bush and Terrell Suggs.
In fact, Loy and Mickelson, who played at ASU during Loy's tenure there, have developed a close friendship and business relationship over the years. They are owner/operators of five Arizona golf courses, restaurants and other business investment ventures.
In 1973, Loy earned his undergraduate degree in business and education from Eastern New Mexico University, where he served as captain of the school's football team. He also earned a Master's degree in sports psychology from the University of Utah in 1974.
The induction ceremony will be among several events planned during SCC's Homecoming weekend. It culminates with the 7 p.m. kickoff between the Fighting Artichokes, the defending Valley of the Sun Bowl winner and Western States Football League champion, and the Phoenix College Bears.
Loy will be introduced on the field prior to the Homecoming game.
Tailgate festivities will be held prior to the game in the Mercado area east of the stadium and is open to those who attend the football game.
# # #
Scottsdale Community College is one of the 10 regionally accredited Maricopa Community Colleges, and a premier two-year higher education institution that serves the needs of its diverse communities by providing innovative and creative opportunities to learn, grow and achieve. We offer affordable, high-quality instruction to traditional and non-traditional students, career-minded professionals and life-long learners.