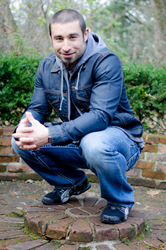 Taking the guess work out of the 'how-to's' in exercise and nutrition makes getting to fitness goals less of a chore and more of an obtainable lifestyle.
Spokane, WA (PRWEB) March 11, 2014
Nothing is more important than good health. Positive well-being comes with hard work, consistency and healthy eating choices. SCE Fitness understands how difficult it is to find healthy food and recipes in today's not-so-healthy food market. That's why they provide their clients with a wide variety of recipes from certified nutritionists as well as personalized meal plans. They are eager to share their knowledge about nutrition and what food will work with their client's bodies, instead of against them.
Taking the guess work out of the "how to's" in exercise and nutrition makes getting to fitness goals less of a chore and more of an obtainable lifestyle. It can be overwhelming to know where to begin in the gym so SCE Fitness provides their clients with workout regimens that are created specifically for their needs. Measurements are then taken periodically to assess exactly where clients are in relation to their goals. This gives SCE Fitness additional individualized knowledge for a workout regimen that will kick weight loss, ultimate fitness or any goal in between, into high gear.
From children to seniors and everyone in-between, there is a spot for everyone at SCE Fitness. From one-on-one training to buddy workouts to group classes, SCE Fitness does it all. Classes range from just beginning to reaching ultimate fitness. Personal trainer, K.Jay Davis analyzes clients and places them where they are best suited.
Sometimes the hardest decisions are the best ones. It's not easy to pick up the phone and make a call to start changing a lifestyle. SCE Fitness guarantees weight loss and success towards individual goals. All it takes is a positive attitude and a desire to change. Take advantage of SCE Fitness and they will provide everything necessary to achieve any fitness goal.
Owner and personal trainer, K.Jay Davis speaks of the success of his business, "Health should never be a temporary settlement, it should be a lifestyle. When people see results and like what they see, they naturally tell their friends/family/co-workers. My greatest accomplishment is seeing clients reach their goals and when they do, they have a different outlook on life and want more. Look at my client's testimonies, they speak for themselves. They want their kids, spouses and friends to share in the change."
SCE Fitness and personal trainer, K.Jay Davis, are committed towards personalized service and individual attention for those seeking to achieve a healthier lifestyle, whether that be weight loss or reaching ultimate fitness. K.Jay Davis is the owner of SCE Fitness and is committed to success. He is certified through NESTA and ITCA Triathlon and Endurance Sports Nutrition. Six years ago his passion for physical fitness started and he has been thorough and successful ever since. K.Jay's passion comes from his past and how personal training changed his outlook on health and his lifestyle. Being overweight himself many years ago, he knows what it takes physically and mentally to get to fitness goals. Today, he is in the best shape of his life and continues to live in a healthy lifestyle and is ardent about it.